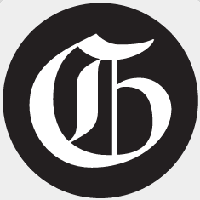 Payment network company Affirm saw its stock value decrease by 41.5% as of the Nasdaq's close Friday over a tweet that went out too early about its second-quarter earnings.
In a now-deleted tweet, Affirm's official Twitter account boasted a successful quarter Thursday. "Another great quarter in the books," the tweet read. "As we accelerated our growth, leveraging our superior technology and putting people first = [equals] increasing total # [number] of transactions by 218%, active consumers by 150%, GMV [Gross Merchandise Value] by 115% [and] revenue by 77%!"
Affirm later confirmed that it was a mistake to release its earnings hours before its earnings call.
"Due to human error, a small portion of Affirm's fiscal Q2 results were inadvertently tweeted from Affirm's official Twitter account earlier today," the company's tweet read. "Affirm has since issued its complete fiscal Q2 results."
FACEBOOK SUFFERS BIGGEST ONE-DAY VALUE DROP OF ANY US COMPANY IN HISTORY
The company released its report three hours earlier than anticipated, shortly after the mistaken tweet went out. At that point, the market had not yet closed, but the company thought it best to remain transparent.
During the earnings call on Thursday, CEO Max Levchin reiterated the company's earlier tweet. Levchin confirmed the post was "inadvertently tweeted."
As a result, the company's stock value dropped following the tweet. Journalist Tanay Jaipuria blamed the company's social media management. "Someone on Affirm's social media team is losing their job today," Jaipuria tweeted.
CNBC anchor Kate Rooney was quick to share the screenshot of the tweet before it was deleted. "Looks like Affirm accidentally tweeted out earnings a couple of hours early (mentions highlights, then immediately deletes)," Rooney wrote.
A parody account tweeted out a joke about the fate of the person behind the tweet. "Accidentally tweeted out our earnings too early, so today will be my last day at Affirm," the account joked. "Thankful for the opportunity and excited for what the future holds!"
CLICK HERE TO READ MORE FROM THE WASHINGTON EXAMINER
In a statement to the Washington Examiner, Director of Financial Communications Matt Gross did not confirm or deny whether the person responsible for the tweet was terminated as a result of their mistake.
Original Location: Financial company Affirm's stock drops over 40% after earnings tweet leaks early
Washington Examiner Videos
[embedded content]