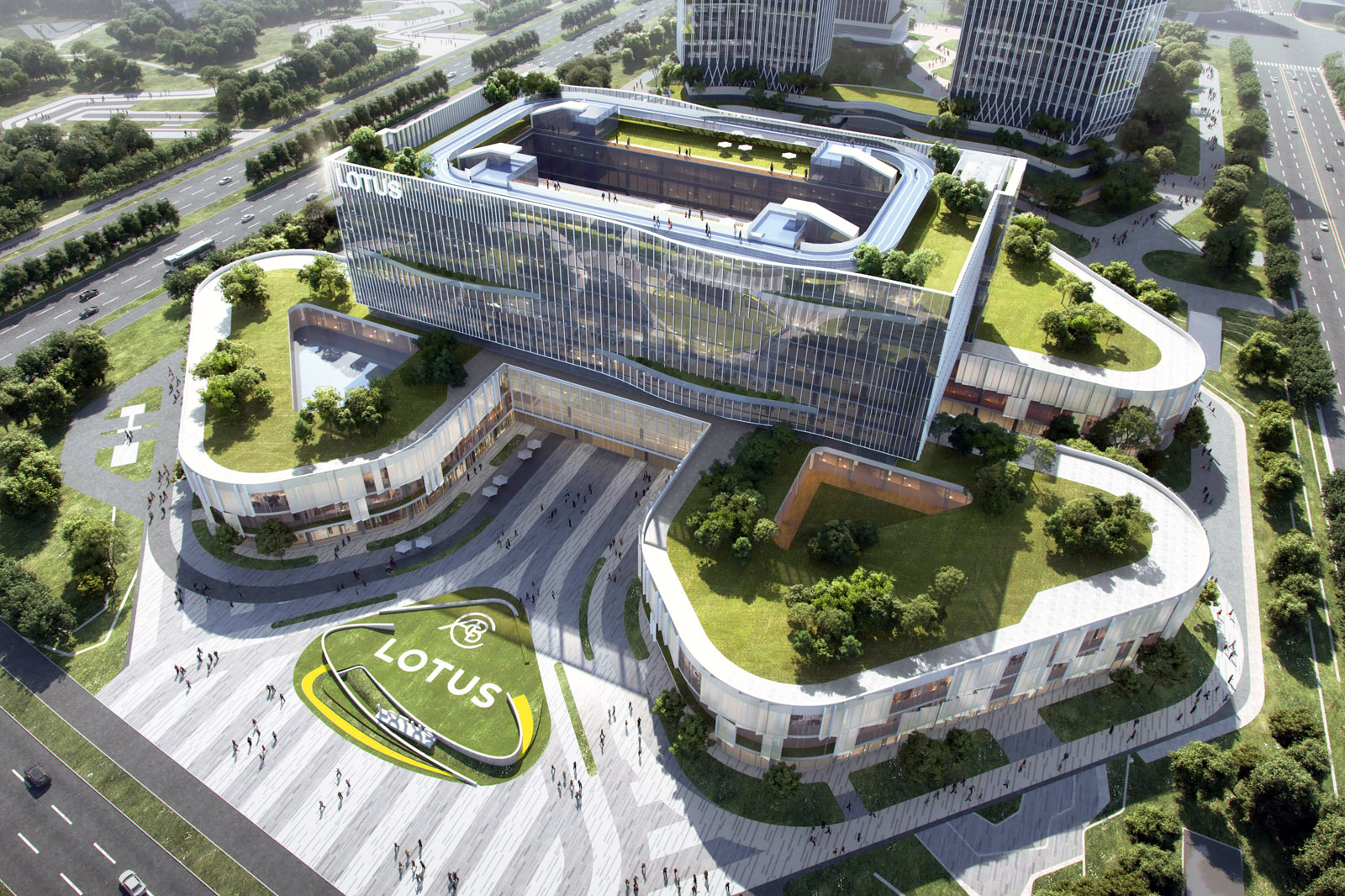 The electric SUVs and saloon will be built in a new £900 million factory in Wuhan, China. The Geely-owned plant has the capacity to build 150,000 cars per year for sale in China and globally.
It also has a test track, like Lotus's headquarters and historic manufacturing base in Hethel, Norfolk.
Lotus's transformation from struggling maker of niche sports cars to potential global rival to Porsche began in 2017, when Geely bought a majority stake and vowed to overhaul it.
Geely's investment of more than £1.5bn included a major upgrade of Hethel, the addition of a design centre in Coventry and a new technical hub in Frankfurt, Germany.
Lotus CEO Matt Windle described the extent of the transformation as something "never undertaken in the automotive industry before".
Is Lotus a wise buy?
On the face of it, buying stock in Lotus Technology looks a risky bet. 
You're not owning any part of the Lotus Cars sports car division; the size of the market for an electric Lotus SUV or saloon tilting at Porsche or even Bentley is uncertain at best; and the stock market isn't a happy place right now for young EV companies. 
For example, Rivian is 64% off its highest stock price, according to data from the Financial Times, while Lucid is down 57% and Fisker is down 60%. 
But Lotus is undeterred. It points to technology leadership (for example, in in-built lidar for autonomous driving); an "asset-light" structure that means it taps into Geely's global manufacturing capability without splashing out big sums itself; and the fact it has a resonant brand name, at least in some countries. 
The company's strong Chinese connections will also boost it in the world's largest new car market, which increasingly leans towards home-grown, technology-led products. 
As for not getting to own a chunk of Lotus Cars, that's probably a good thing, given its financial history.