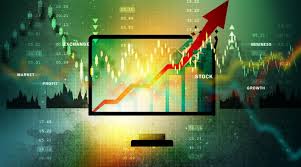 Apple Inc. (NASDAQ:AAPL) price on Thursday, July 28, fall -1.25% below its previous day's close as a downside momentum from buyers pushed the stock's value to $154.84.
A look at the stock's price movement, the level at last check in today's session was $156.79, moving within a range at $152.16 and $157.33. The beta value (5-Year monthly) was 1.19 while the PE ratio in trailing twelve months stood at 25.49. Turning to its 52-week performance, $182.94 and $129.04 were the 52-week high and 52-week low respectively. Overall, AAPL moved 10.68% over the past month.
3 Tiny Stocks Primed to Explode
The world's greatest investor — Warren Buffett — has a simple formula for making big money in the markets. He buys up valuable assets when they are very cheap. For stock market investors that means buying up cheap small cap stocks like these with huge upside potential.
We've set up an alert service to help smart investors take full advantage of the small cap stocks primed for big returns.
Click here for full details and to join for free.
Sponsored
Apple Inc.'s market cap currently stands at around $2558.43 billion, with investors looking forward to this quarter's earnings report slated for Jul 28, 2022. The company has a Forward Dividend ratio of 0.92, with its dividend yield at 0.59%. As such, investors might be keen on an upside in the stock's price ahead of the scheduled earnings report. Analysts project the company's earnings per share (EPS) to be $1.16, which has seen fiscal year 2022 EPS growth forecast to increase to $6.13 and about $6.5 for fiscal year 2023. Per the data, EPS growth is expected to be 9.30% for 2022 and 6.00% for the next financial year.
Analysts have a consensus estimate of $82.81 billion for the company's revenue for the quarter, with a low and high estimate of $79.26 billion and $88.41 billion respectively. Wall Street analysts have also projected the company's year-on-year revenue for 2022 to grow to $393.47 billion, representing a 7.60% jump on that reported in the last financial year.
Revisions could be used as tool to get short term price movement insight, and for the company that in the past seven days was 2 upward and no downward review(s). Turning to the stock's technical picture we see that short term indicators suggest on average that AAPL is a Hold. On the other hand, the stock is on average a 50% Sell as suggested by medium term indicators while long term indicators are putting the stock in 50% Sell category.
43 analyst(s) have given their forecast ratings for the stock on a scale of 1.00-5.00 for a strong buy to strong sell recommendation. A total of 9 analyst(s) rate the stock as a Hold, 27 recommend AAPL as a Buy and 5 give it an Overweight rating. Meanwhile, 1 analyst(s) rate the stock as Underweight and 1 say it is a Sell. As such, the average rating for the stock is Overweight which could provide an opportunity for investors keen on increasing their holdings of the company's stock.
The technical evaluation for the stock shows the PEG ratio is 2.57, with AAPL's current price about 4.99% and 7.73% off the 20-day and 50-day simple moving averages respectively. The Relative Strength Index (RSI, 14) currently prints 60.58, while 7-day volatility ratio is 2.20% and 2.64% in the 30-day chart. Further, Apple Inc. (AAPL) has a beta value of 1.21, and an average true range (ATR) of 3.81. Analysts have given the company's stock an average 52-week price target of $180.95, forecast between a low of $130.00 and high of $219.94. Looking at the price targets, the low is 16.04% off recent price level in today's trading while to achieve the yearly target high, it has to move -42.04%. Nonetheless, investors will most likely welcome a -19.48% jump to $185.00 which is the analysts' median price.
In the market, a comparison of Apple Inc. (AAPL) and its peers suggest the former has performed considerably weaker. Data shows AAPL's intraday price has changed -1.25% today and 6.83% over the past year. Comparatively, Microsoft Corporation (MSFT) has moved 0.75% so far today and only -6.21% in the past 12 months. Looking at another peer, we see that Alphabet Inc. (GOOG) price has dipped -1.07% on the day. However, the stock is -16.96% off its price today a year ago. Moreover, Alphabet Inc. (GOOGL) is also down -0.92% in today's trading while keeping a a downtrend of -14.28% over the past year. If we look at the PE ratio, we find that Apple Inc.'s ratio stands at 25.49 compared to Microsoft Corporation's 28.04 and Alphabet Inc.'s 19.69. Elsewhere, the overall performance for the S&P 500 and Dow Jones Industrial shows that the indexes are down -0.36% and -0.27% respectively on the day as seen in early trades.
If we refocus on Apple Inc. (NASDAQ:AAPL), historical trading data shows that trading volumes averaged 70.23 million over the past 10 days and 91.56 million over the past 3 months. The company's latest data on shares outstanding shows there are 16.28 billion shares.
The 0.07% of Apple Inc.'s shares are in the hands of company insiders while institutional holders own 59.70% of the company's shares. Also important is the data on short interest which shows that short shares stood at 104.99 million on Jul 14, 2022, giving us a short ratio of 1.32. The data shows that as of Jul 14, 2022 short interest in Apple Inc. (AAPL) stood at 0.65% of shares outstanding, with shares short falling to 120.07 million registered in Jun 14, 2022. Current price change has pushed the stock -11.70% YTD, which shows the potential for further growth is there. It is this reason that could see investor optimism for the AAPL stock continues to rise going into the next quarter.