Tennis star Serena Williams said in a Tuesday Vogue article that she plans on retiring from the sport after this year's U.S. Open, which begins August 29.
The U.S. Open is the final Grand Slam tournament of 2022. Williams currently holds 23 singles Grand Slam titles, second only to Margaret Court, who has 24. Should Williams win the U.S. Open, she would share the record with Court, but she cannot overtake the International Tennis Hall of Famer if she sticks to her current retirement plan.
In Vogue's as-told-to cover story, Williams said she has "never liked the word retirement" and added she is "evolving away from tennis." She also indicated she plans to focus on Serena Ventures, her venture capital firm, as well as expanding her family. Of the U.S. Open being her last tournament, she wrote on Instagram that "[t]he countdown has begun" and that she's "gonna relish these next few weeks."
Many tennis experts already rank Williams ahead of Court on lists of the all-time great players, especially given there's some dispute regarding Court's claim to the Grand Slams crown. The main point of contention is that Court won 11 of her 24 titles at the Australian Open when the event was a closed national title and not considered a major championship. As The Washington Post noted last year, Court's "greatest contemporary rival," Billie Jean King, only entered the Australian Open three times in her career. Similarly, Martina Navratilova and Chris Evert, both winners of 18 Grand Slam titles, played the Australian Open only one time each during the 1970s.
Incidentally, Willams won her 23rd Grand Slam title at the Australian Open in 2017. She later revealed she was eight weeks pregnant during the event.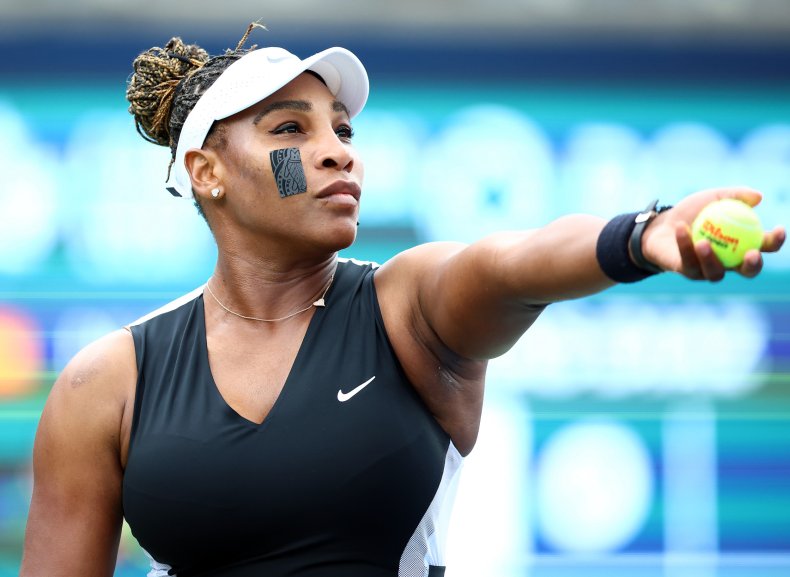 For some time, many sports writers have called Williams the best female player of the Open Era, when Grand Slam tournaments began allowing professional players to compete with amateurs.
However, Williams did note in Vogue that she has thought of surpassing Court.
"There are people who say I'm not the GOAT [Greatest Of All Time] because I didn't pass Margaret Court's record of 24 grand slam titles, which she achieved before the 'open era' that began in 1968," Williams said. "I'd be lying if I said I didn't want that record. Obviously I do. But day to day, I'm really not thinking about her."
Currently in third place on the list for most female singles Grand Slam titles is retired star Steffi Graf with 22. If Williams does retire after the U.S. Open, her sister Venus will become the active player with the most Grand Slam titles at 7.
While Court and Williams will comfortably sit atop the women's Grand Slams list for the foreseeable future, they could both soon be overtaken by male players. Rafael Nadal currently holds the most Grand Slam titles of men's players at 22, while Novak Djokovic sits at 21 and Roger Federer has 20.
Newsweek reached out to Williams for comment.