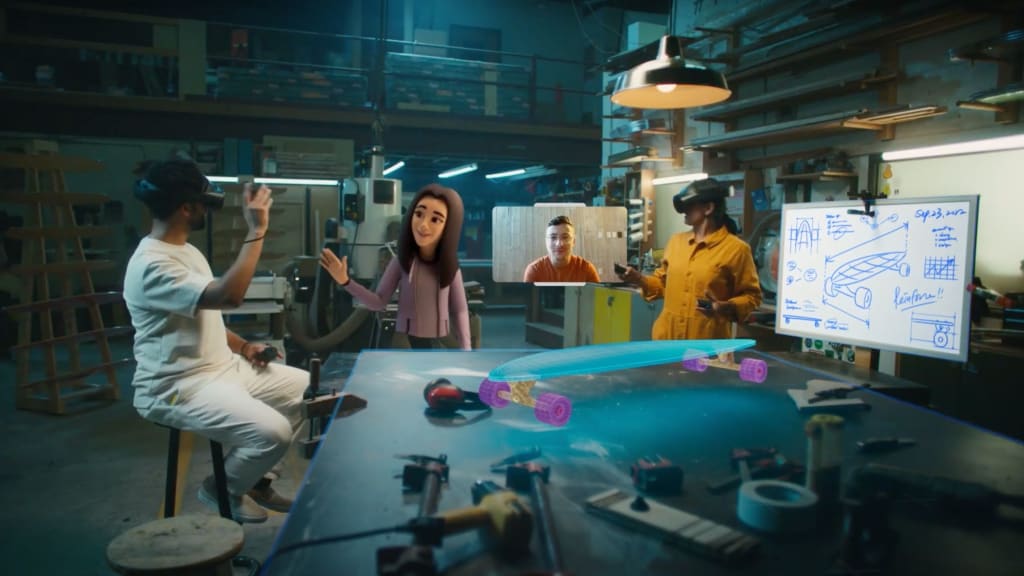 Mark Zuckerberg has made it no secret that he believes the future of the internet lies within the metaverse, having spent $10 billion on the concept in 2021 alone. During Meta's Connect 2022 keynote presentation, Zuckerberg offered a new peek into what his team has been building with the unveiling of the Meta Quest Pro, a $1,500 VR headset that Zuckerberg said is specifically designed to be the first major step in the direction of a "mixed-reality" workplace. The headset's ability to toggle between VR and augmented reality, combined with the addition of dedicated office software, could point toward a future in which you'll wear your computer on your face. 
"Work is really the next major category of experiences that we want to unlock to bring VR to the next level," said Andrew "Boz" Bosworth, Meta's chief technology officer. According to Zuckerberg, for virtual reality to reach its potential, the roughly 200 million people who buy new PCs each year for work will need to be convinced that they can work even better in the metaverse. The Facebook founder said that ongoing research at Meta to digitally recreate the feeling of being present among peers naturally led to the development of the Quest Pro, "a VR headset designed from the ground-up to be great for work." 
In his pitch to consumers, Zuckerberg posed a number of questions: "What if you could collaborate with colleagues as if you were right there together, even if you were far apart? What if you could overlay your work and the people you're interacting with, right on top of the physical world?" 
Unlike other headsets, the Quest Pro uses multiple built-in cameras, paired with a depth-sensing system, to generate a live-feed image of the physical world around the user. Effectively, this allows users to see through the device as if they weren't wearing a headset. This tech, dubbed "Passthrough" by Meta, is available on Meta's more accessible ($400) Quest 2 headset, but only in black and white. On the Pro, users can see the physical world around them in full color. The Pro headset also enables "mixed reality experiences" in which digital aspects can be layered on top of the physical world. For example, Meta showcased an artist designing a 3D illustration with an AR app. 
For business owners, this upgraded version of Meta's Passthrough technology could allow users to easily meet with teammates no matter where in the world they are through an application Zuckerberg calls "Magic Room." In essence, Magic Room allows users to meet up in mixed reality. Think of it like this: If you jumped into a work-from-home meeting wearing a Pro headset, you may see your employee's digital avatar sitting on your couch to your left, and to your right could be a live-streamed video of your boss, who's just zooming in to the meeting from the office.
In addition to these mixed-reality workspaces, Zuckerberg also announced the launch of personal workrooms on Meta's Quest 2 headset. In these digital workrooms, users can set up their ideal workstations: "You might only have a 13-inch laptop in your physical space, but in your virtual office, you can line up three huge monitors. This is great at home or at work, and even better when you're traveling," said Bosworth. 
Along with this, Zuckerburg announced that Zoom and Microsoft Teams would soon be available for use on the platform, and that Microsoft would release Meta-compatible versions of Windows 365 and Office as well. 
"Eventually, we think your Quest could be the only monitor you actually need," Bosworth added. 
"That'll be awesome!" replied Zuckerberg.