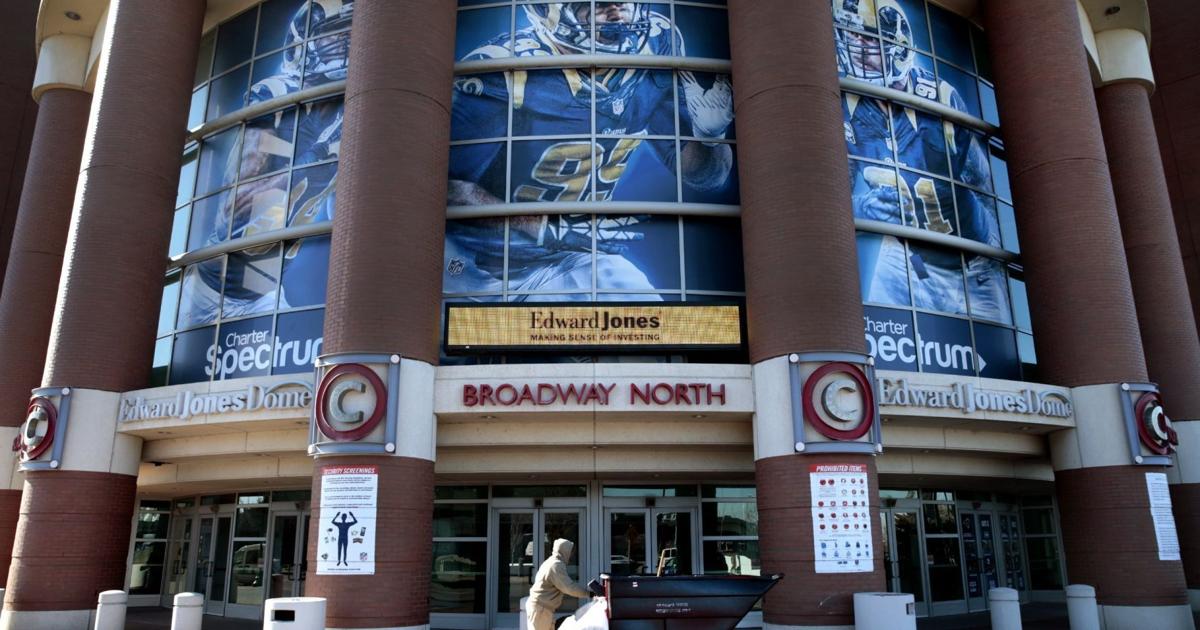 ST. LOUIS — Leaders of St. Louis and St. Louis County have signed off on a plan to transfer over $500 million from the settlement with the NFL and Rams football team to investments with a higher return, a move the third party in the settlement, the owner of the Dome at America's Center, has advocated since June.
St. Louis Mayor Tishaura O. Jones and St. Louis County Executive Sam Page finalized the transfer with the Dome's owner, the Regional Convention and Sports Complex Authority (RSA), on Friday. It followed a formal request Wednesday from the RSA board urging the city and county leaders to agree to move the money to higher-yielding accounts while negotiations over how to split the settlement three ways play out.
RSA board members in June unanimously passed a motion urging the city and county to work with the entity to find a higher-yielding investment for the money during negotiations, arguing it could easily be earning more interest amid ongoing Federal Reserve rate hikes. Last month, they again urged the city and county to move the $515 million in NFL Rams settlement money — the amount left over from the $790 million settlement after attorney fees to law firms Blitz, Bardgett & Deutsch and Dowd Bennett. Currently, it's earning 1.89% interest in a trust account. Even there, it earned some $800,000 in just a month. 
The RSA presented an option Wednesday from Commerce Bank to invest the money in three-month U.S. Treasury bills that could earn 3.25%, and the board voted unanimously to move the money there. 
In a joint statement from Jones and Page Friday, the two leaders said they had "reached an agreement to invest Rams settlement funds into a flexible, low-risk account at Commerce Bank, in line with other City of St. Louis funds." It cited RSA's vote Wednesday as an "official action" that allowed the transfer.
"Once the RSA took official action to allow us to do so, we signed off on the movement of these funds," the joint statement from Page and Jones said. "Meanwhile, negotiations continue towards an agreement on how to best divide these funds for the long-term benefit of our region."
This story will be updated.