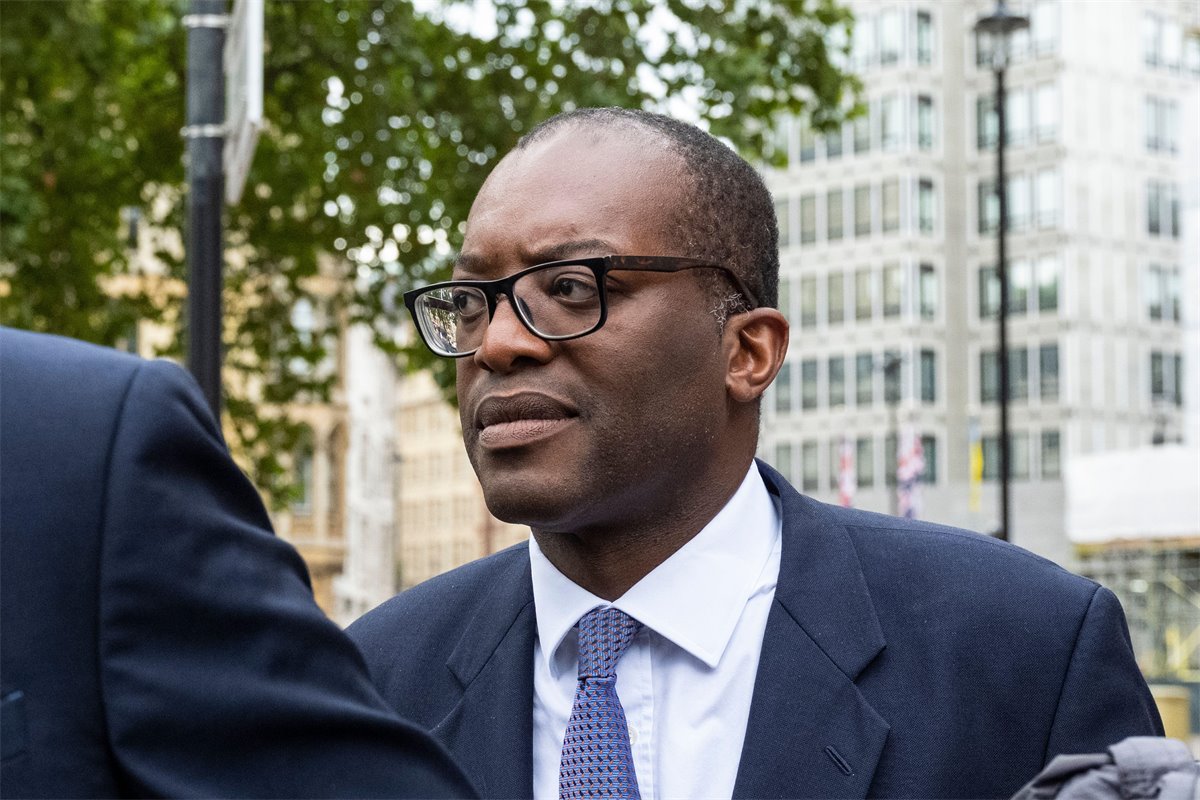 The UK Government looks set to shelve more of the measures announced in its mini-Budget, with Chancellor Kwasi Kwarteng cutting short a trip to the US to hold talks with the prime minister.
The financial markets have been in turmoil since Kwarteng announced his fiscal plan at the end of September, with a series of tax cuts funded by £43bn of borrowing leading the pound to drop to its lowest-ever level against the dollar while yields on government bonds soared to their highest level in more than two decades.
The Bank of England was forced to buy government bonds in a bid to stabilise the market but has indicated that that emergency support will come to an end today.
Last week Kwarteng conceded that he had been wrong to propose cutting the higher 45 per cent rate of income tax and announced that that plan would be shelved.
The chancellor, who has been in Washington DC for a meeting of global finance ministers, is reportedly on his way back to the UK to hold talks with Prime Minister Liz Truss, who this week faced a grilling from the Tory backbench 1922 Committee about the impact of her government's plans.
According to the BBC, a source close to the chancellor said he "really wants to engage not only with government colleagues, but also MPs" about how to proceed.
Kwarteng has already bowed to party pressure to bring forward delivery of his medium-term fiscal plan, which will outline how his proposed tax cuts will be paid for, from 23 November to 31 October.
He has also pledged to ensure the plan will be accompanied by independent analysis from the Office for Budget Responsibility – something that was missing from the mini-Budget.
It is expected that he will now make some kind of announcement before then, potentially U-turning on other parts of his mini-Budget, such as the plan to scrap an increase in corporation tax from 19 per cent to 25 per cent next year.