ST. LOUIS — Attorney Jerry Schlichter, a prominent civic leader famous for lawsuits accusing major employers of breaching their fiduciary duties by charging excessive retirement plan fees, has been sued by a longtime law partner who now accuses him of breach of fiduciary duty.
Roger Denton — the third name in St. Louis law firm Schlichter, Bogard and Denton — sued Schlichter and the firm on Tuesday, alleging he has been stiffed on at least $875,000 in legal fees from cases at the firm.
The lawsuit lays bare a dispute between longtime legal partners at the country's premier law firms for litigation over excessive retirement plan fees. Schlichter has won two cases in front of the U.S. Supreme Court over the issue and his litigation is credited with reforming the management of 401(k) and other retirement plans, forcing companies to offer their employees better retirement investment options with lower fees. 
Those lawsuits have also made millions for the firm and its partners, resulting in at least $500 million in settlements and judgments
But Denton accuses Schlichter of manipulating how the firm calculated his cut off those fees after he wound down his practice.
Denton says the dispute arose in 2016 after he notified Schlichter and the firm's other partner, Nelson Wolff, of his intent to wind down his partnership interest in the firm. He accused Schlichter of refusing to honor their partnership agreement as it related to the future distribution of the firm's fees to Denton after he left.
"In short, Schlichter reneged on a partnership agreement that had been in place between him and Denton for 24 years," Denton says in his lawsuit.
Schlichter and Wolff threatened to dissolve the firm over the dispute, so Denton agreed to renegotiate the partnership agreement "to avoid litigation and to provide certainty" to the firm's clients and employees, he says in the lawsuit. Denton agreed to modify their partnership agreement in 2017.
The new agreement included a formula for calculating fees from successful cases at the firm. Any work done on cases before the end of 2016, when Denton wound down his partnership share, meant a higher share of fees for Denton. His cut of fees for work on cases in 2017 and later is lower, and those for Schlichter and Wolff is higher, the lawsuit says.
Denton says Schlichter gave "express directions to" the firm's staff to use different dates for when a case file was opened than when work actually began.
"Schlichter concealed his scheme from Denton thereby breaching his fiduciary duties owed to Denton," the lawsuit says. 
In one instance, Denton says Schlichter told staff to mark a file as opened on the exact date a retirement fee lawsuit was filed against Columbia University in New York. But Denton pointed to Schlichter's affidavit in the case supporting a request for attorney fees, in which Schlichter says the firm's investigation of the Columbia case "was extensive, lasting well over one year prior to the filing of a 403(b) university plan lawsuit."
That one instance effectively reduced Denton's share of the Columbia University case fee by $188,000, he says in his lawsuit.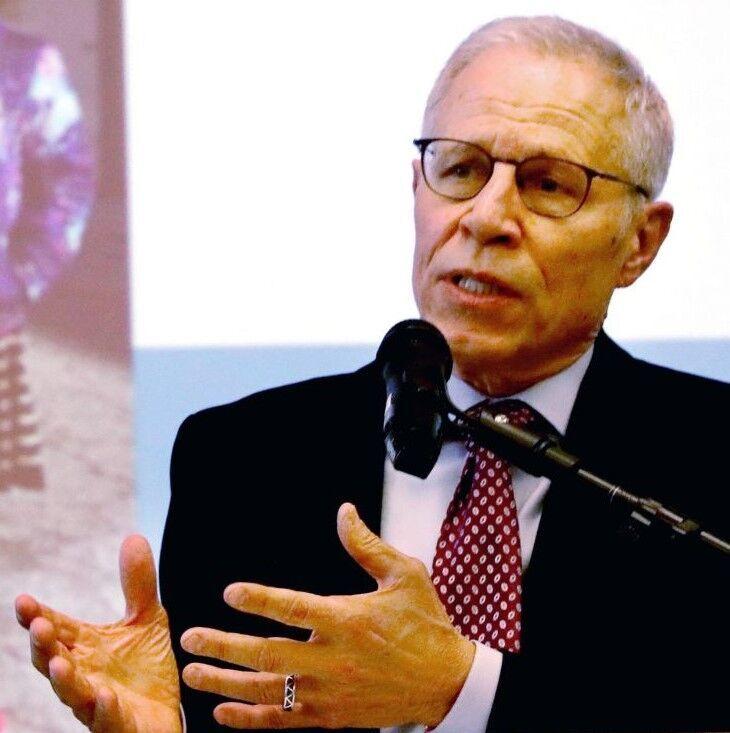 Schlichter, who has not yet filed a response, said in a statement that "the case has no merit, plain and simple."
"We have treated and continue to treat our retired partner extremely fairly in the six years since he left the firm and moved to Florida," Schlichter said.
Schlichter is a prominent St. Louis civic booster. He is credited with helping push the state historic tax credit that helped revitalize historic neighborhoods around the city as well as many downtown and buildings. He is founder and chairman of Arch Grants, the successful nonprofit that offers $75,000 grants to startup entrepreneurs with one caveat: move their operations to St. Louis.
Recently, Schlichter funded a major effort to lure more Afghan refugees to the area by offering a bevy of benefits to refugees, including free computer tablets, computer coding classes, a housing fund, $15,000 grants for resettled Afghan entrepreneurs, a soccer program for kids and the launch an Afghan Chamber of Commerce and Afghan newspaper.
Denton's attorneys, Kevin Cushing and Lindsay Leible Combs of Clayton firm Carmody MacDonald, did not immediately respond to a request for comment.