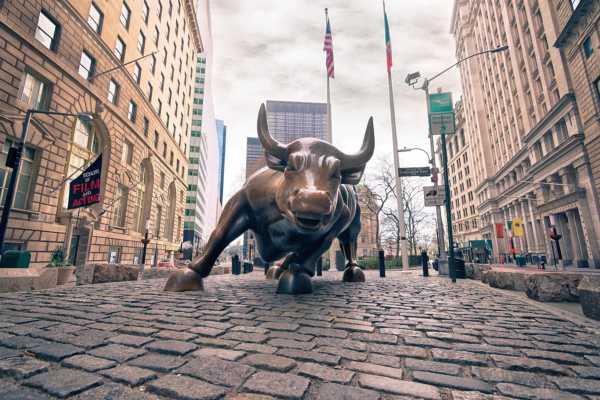 S&P 500 Gains Ground As Treasury Yields Pull Back
S&P 500 gained upside momentum after testing new lows near 3570 as traders rushed to buy stocks after the strong pullback.
The yield of 10-year Treasuries failed to settle above the 4.00% level and pulled back below 3.90%, providing additional support to stocks.
While the rebound is broad, it is important to note that semiconductor stocks remain under pressure. Qualcomm, Qorvo, ON Semiconductor and other stocks in this market segment are moving lower as traders react to the recent export controls imposed on China.
Meta and NVIDIA tested new lows today but managed to move away from yearly lows amid a broad rebound in the stock market.
From a big picture point of view, today's rebound looks technical. S&P 500 moved from the 3800 level to 3575 in just four trading sessions, so it's not surprising to see that some traders were ready to buy stocks at a material discount to recent levels.
The market will soon get tested by the earnings season. Big banks, including JP Morgan Chase, Wells Fargo, Citigroup, and Morgan Stanley, will present their results at the end of this week, and their reports will have a significant impact on market mood. Trading may stay choppy ahead of these important reports.
S&P 500 Tests Resistance At 3640
S&P 500 managed to settle back above 3615 and is trying to settle above the next resistance level at 3640. In case this attempt is successful, it will head towards the resistance at 3675. A move above the resistance at 3675 will push S&P 500 towards the 3700 level.
On the support side, the nearest support level for S&P 500 is located at 3615. If S&P 500 declines below this level, it will move towards the next support level at 3585. A successful test of the support at 3585 will push S&P 500 towards the next support level at 3560.
For a look at all of today's economic events, check out our economic calendar.