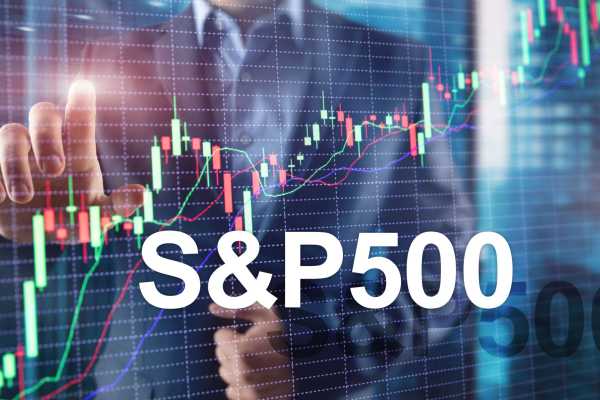 The major U.S. stock index futures are trading steady-to-better shortly after the cash market opening and remarks from Federal Reserve Chairman Jerome Powell on Tuesday.
The indexes were edging lower ahead of Powell's speech on central bank independence, but they turned higher shortly afterwards after the central bank chief's comments did not provide further clarity on the monetary policy outlook.
Ahead of the speech, investors were expressing concerns about interest rates and were hoping Powell would provide some clarity on the Fed's path. However, Powell failed to come through with anything meaningful, which means the uncertainty is likely to continue into Thursday's U.S. Consumer Price Index (CPI) report.
At 14:57 GMT, the blue chip Dow Jones Industrial Average is at 33584.68, up 67.03 or -0.20%. The benchmark S&P 500 Index is trading 3901.85, up 9.76 or +0.25% and the tech-weighted NASDAQ Composite is at 10674.39, up 38.74 or +0.36%.
Underpinned Because Powell Said Nothing, Capped by Inflation, Rate Hike Fears
The stock market is probably trading higher because investors are relieved that Powell's tone wasn't hawkish like recent speeches.  Let's just say that perhaps, "No news is good news".
Nonetheless, investors are still nervous because of the uncertainty ahead of Thursday's consumer inflation data. This is especially true since it was mentioned by two key Fed officials on Monday as one of the key determinants of the Fed's next rate decision at the Jan. 31 – Feb. 1 policy meeting.
Thursday's US Consumer Inflation Data Could Determine Near-Term Trend for Weeks
This week's U.S. Consumer Price Index (CPI) data could determine the direction of the markets for several weeks.
If inflation were to come in below expectations or was below the November reading, Treasury yields would tumble and the U.S. Dollar would weaken. The weaker greenback would be supportive for riskier assets like stocks.
Consensus forecasts are for headline CPI inflation to drop to 6.5% in December from 7.1% in November and for 'core' rates to fall back below 6%.
Atlanta Federal Reserve Bank President Raphael Bostic and San Francisco Federal Reserve Bank President Mary Daly said on Monday that they expected the Fed policy rate – now at 4.25% to 4.5% – would need to rise in steps to 5.0-5.25% to bring higher inflation rates under control.
Fed policymakers Bostic and Daly also said fresh inflation data out on Thursday will help them decide whether they can slow the pace of interest rate hikes at their upcoming meeting, to just a quarter point increase instead of the larger jumps they decreed for most of 2022.
Short-Term Outlook
We're looking for volatile two-sided price action until investors and the Fed get on the same page when it comes to the size of the next Fed rate hike and the terminal interest rate level. This should determine whether we get a sizeable short-covering rally or a resumption of the downtrend.
Currently, the market thinks the Fed will raise rates by 25 basis points on Feb. 1. If the CPI data is weak then the Fed will probably agree with investors. This will be supportive for stocks.
However, another weak inflation report may not be enough to convince the Fed to begin pivoting away from a terminal rate of 5.0-5.25%. At this time, the market thinks the Fed's terminal rate will come in under 5.0%.
If the Fed comes down to the market's level then this could launch a strong rally.