view original
post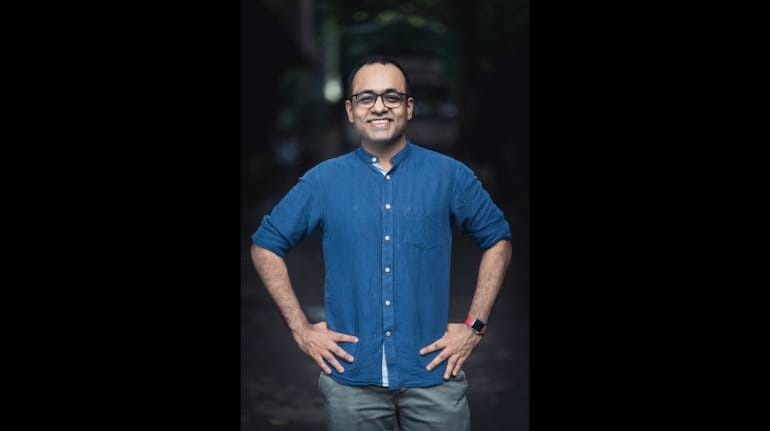 Shashank Mehta, founder-CEO, Fitshit Health Solutions Pvt. Ltd, the holding company of The Whole Truth Foods.
Note to readers: Fit to Lead is a series of interviews with business leaders on their approach to fitness, leadership and navigating the new normal.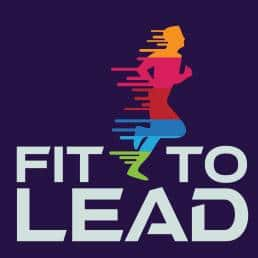 Shashank Mehta's first entrepreneurial venture is born out of a blog, Fitshit.in, which he started writing while working at Hindustan Unilever (HUL). Food is one of the stumbling blocks in anyone's fitness journey. That's how The Whole Truth Foods, which makes energy and protein bars, nut butters, chocolate bars and muesli, was born; the brand's holding company, Fitshit Health Solutions Pvt. Ltd, is a tipping of the hat to his blog. Mehta, 37, has lost and gained 30-40 kg three to four times even before he was 35 years old, the first time was when he was a teenager. "I was 19 and weighed 107 kg. I started (my fitness journey) because a girl rejected me in college. I thought it was because I was fat when actually it was because I was boring," he recalls with a smile.
Brimming with confidence today, the former west Delhi boy quickly clarifies, "I am not boring. No, I am not. It's just that she thought I was boring." The quick-witted Mehta loves writing copy and making it fun, tongue-in-cheek. At one point, he was also considering doing stand-up comedy.
A campus placement from IIM Lucknow started Mehta's career in HUL but his start-up bug made him join Rebel Foods in 2012 as the company's first non-founder managerial recruit. However, two years of the demands of start-up life burnt him out and he returned to HUL in 2014, where he stayed till he launched The Whole Truth Foods. Four years in, Mehta says, "I have never been busier or happier. I can no longer define work as office or a 10 am to 8 pm affair. My work-life boundaries have faded and I believe one has to be happy in one to be happy in the other." As someone who loves writing copies, he does most of the copy work that people read on the cover of The Whole Truth Foods' products. One of things Mehta has noticed is there is a lot of mistrust for packaged food and that owes to the jargon used to list ingredients. The other is that top marketers don't think of their consumers as intelligent. These are the two errors he doesn't want to commit.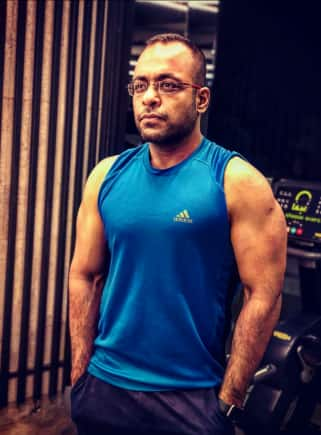 Edited excerpts from an interview:
Your fitness routine…
Fitness is a combination of strength, flexibility and endurance. So, I do (or try to do) all three: weight-training for strength, two days of yoga for flexibility and two runs a week for endurance.
Favourite fitness activity…
It switches between yoga and running. The endorphin hit from running and the feeling of openness from yoga are both unmatchable.
The toughest?
Pull-ups. I have very weak arms and back, so doing even a few pull-ups has been quite a long journey for me.
The new normal for you…
Wake up. Have coffee. Read a bit. Workout. Go to office. Come back. Have dinner with the wife. Watch OTT. Sleep.
Has your fitness routine helped you navigate the uncertainties of recent times?
My fitness routine is the one anchor in my life. It's the one thing that is completely in my control and the one thing that is guaranteed to give me happiness. If only I am consistent at it.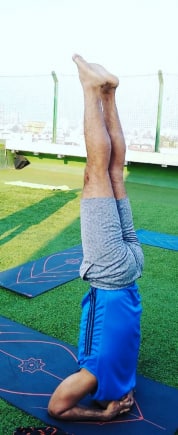 The one change you would encourage your teammates to make to deal with the challenges of current times.
Exactly this: take care of your physical health. I find it is very closely correlated with mental health and peak performance.
Leadership lessons in your fitness journey…
Fitness has taught me the power of discipline, the power of compounding and how small things add up to big things.
What impact does your image of a 'fit leader' have on your team?
I hope it shows them that investing in their health doesn't need to come at the cost of being great at work. In fact, it's the biggest input for being super productive.
Your leadership style…
I only hire people with high intent. I believe people have infinite potential and my job as a leader is to unlock that potential. And the way to do it is by giving them full power and full responsibility. That's the definition of an entrepreneur… I want everyone in my team to feel empowered.
On work-life balance
My fitness routine unlocks my productivity. I get more done in a day when I start the day with a workout. And when I get more done, I get more time to spend with family and friends, too. Also, I'm a much happier person to be around on the days I've worked-out.
Goals and challenges for the next year…
I was in the best shape of my life right before my start-up. Then the pressures of start-up life took over and fitness has slipped a bit. Last three years, I've barely been maintaining my standards. This year, I want to get back to the fittest me.
At work, my goal is to build such a strong team, that I can find more time to do what I love doing for the brand… which is writing copy and making marketing campaigns.