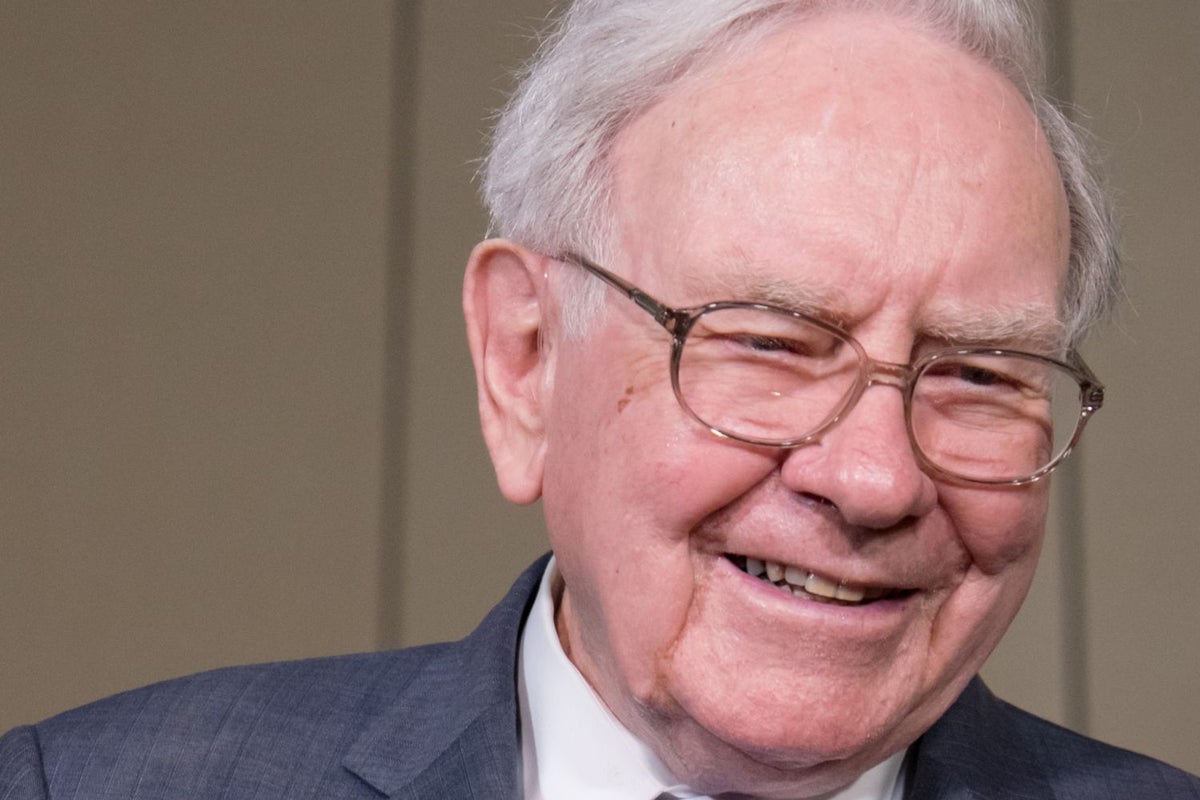 Legendary investor Warren Buffett has had a strong track record of investments with Berkshire Hathaway Inc (NYSE: BRK-A)(NYSE: BRK-B) over the last several decades. And while the "Oracle of Omaha" has typically praised the companies he invests in, one portfolio company recently came under criticism.
What Happened: In 2022, Buffett acquires shares of media company Paramount Global PARAPARAA, the owner of CBS, Paramount Pictures, Viacom and the Paramount+ streaming platform.
Over the last year, Buffett has added to the firm's stake in Paramount, making it one of his biggest bets in the media sector. In its most recent filing, Berkshire Hathaway added 2.4 million shares of Paramount.
During a recent interview with CNBC's Becky Quick, however, Buffett shared some interesting comments on the portfolio company.
"It isn't fundamentally that good a business," Buffett said of Paramount.
Buffett appeared critical of the company's distribution and production of movies as well as its streaming service. The investor said the company has been able to track subscribers for streaming but has done so at a "horrible price."
Buffett also suggested that the firm's investment in Paramount was done, as the media company has been mentioned as an acquisition target.
"You've got some people with deep pockets that aren't gonna quit," he said.
When asked by Quick as to why he bought Paramount despite sharing negative comments about the stock, Buffett replied, "We'll see what happens."
CNBC commentator Jim Lebenthal of Cerity Partners additionally offered another explanation after video of the interview was shown during "Halftime Report."
"Charlie Munger really came down on it too, about two months ago," Lebenthal said of Paramount. "This is clearly not a Buffett/Munger pick."
Lebenthal said the investment in Paramount may have been executed by Todd Combs or Ted Weschler, both of whom are investment managers with Berkshire Hathaway.
"I can't prove it but look at these comments," Lebenthal said. 
Related Link: Paramount Global Is Too Small To Win Streaming Wars Against Amazon, Disney And Netflix, Analyst Says 
Why It's Important: Lebenthal went on to disagree with Buffett's comments about Paramount's streaming business and future.
"Subscriber counts continually for the last six quarters exceed expectations at Paramount," he explained.
Lebenthal said Paramount+ may be at peak spending and is on the path of profitability, which could come next year.
"I think that's the future of the business," he said. 
Lebenthal also said Paramount+ added more subscribers than rival streaming platforms in the last year, highlighting the former's strong growth.
Paramount announced it added 9.9 million subscribers to Paramount+ in the fourth quarter, increasing the total number of subscribers to more than 56 million. The company saw overall revenue of $8.13 billion, up 2% year over year. Direct-to-consumer revenue of $1.4 billion, led by Paramount+, saw a 30% year-over-year increase in the quarter.
The company said it will raise the price of its streaming platform in the third quarter of 2023, which could bode well for Buffett, who had commented on the platform's pricing and said  was selling its service for "peanuts."
Buffett's comments on Paramount came in stark contrast to his take on Apple Inc AAPL, which makes up Berkshire Hathway's large portfolio holding and which the legendary investor gushed over in the interview.
If one were an Apple user and somebody offered them $10,000 to get rid of their iPhone and never buy one again, the user probably wouldn't do it, Buffett said. 
Read Next: EXCLUSIVE: 56% Of US Consumers May Cut Streaming Plans, Which Will They Keep? 
Photo: Shutterstock