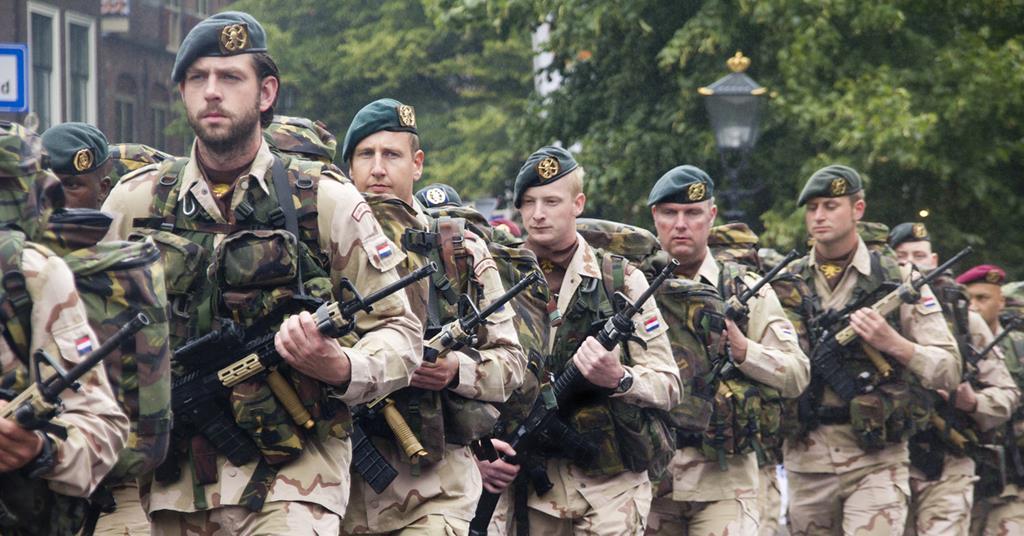 Dutch pension funds PME and ABP are reluctant to commit funds to a yet-to-be-established innovation fund for the Dutch defence industry. The Dutch pension federation said it is in talks with the Defence Ministry about investment opportunities in the defence sector, but not about the fund specifically.
Last month, vice admiral Arie Jan de Waard proposed the creation of an investment fund of €1-2bn to rebuild the Netherlands' defence industry. The new fund is supposed to provide financing to SMEs that develop innovative products with both civilian and military applications.
In an interview with IPE's sister publication Pensioen Pro, De Waard called specifically on pension funds to provide long-term financing to this new defence industry fund.
Over the past decade, Dutch pension funds have gradually reduced their investments in the defence industry, for example by excluding investments in firms that produce goods that can be used to manufacture nuclear weapons.
"For PME, it is first of all important to know the objective of a defence fund and why it should be obvious that pension funds finance it," a spokesman for the metals and technology industry fund PME said.
"Investments obviously have to meet certain risk-return characteristics and various ESG conditions," the spokesman added.
ABP is taking a similar stance. It assesses each investment on the basis of four criteria: costs, return, risk and ESG. These criteria apply to investments in companies that supply weapons, but also to bonds that governments issue to finance defence spending, a spokesman said.
"There is an idea for the creation of an investment fund. These criteria also apply here. ABP will then assess the relevant investments against the criteria. Being the government pension fund, we are happy to enter into consultations with the Dutch government to discuss all kinds of societal issues on which we can cooperate," he said.
Foreign investments
According to de Waard, it is important that Dutch investors put money into the Dutch defence industry to prevent it from having to rely on foreign investment.
ABP said it is keen to invest in the Netherlands "because it makes the proceeds flow back to our members in several ways". PME also feels a close affiliation with the Dutch defence sector, according to the fund's spokesman.
He said: "There are many affiliated employers that produce defence equipment and vehicles. PME also invests in the defence sector and will continue to do so. We also recognise the importance of high-quality defence, especially in times of mounting international tension."
As far as PME is concerned, discussions about investments in the defence industry are channelled through the Dutch umbrella organisation for pension funds, the Pensioenfederatie, which is now "in talks" with the defence ministry, though "not specifically about a fund", he noted.
De Waard complained in the earlier interview that the defence sector was being treated the same way by pension funds as "the tobacco industry, the gambling industry and the porn industry".
Responding to this allegation, the Pensioenfederatie spokesman argued this was not the case. He said: "Pension funds exclude producers of controversial weapons, according to laws, regulations and guidelines. No pension fund excludes the defence sector as a whole and thus it is not treated the same as tobacco, gambling and porn [which are excluded by many Dutch pension funds]," the spokesman said.
This article appeared originally in Pensioen Pro, IPE's Dutch sister publication.