Share:
Lido Dao price is flirting with a bullish breakout as bulls pair back earlier losses.
LDO reaches key level set to break higher.
Bulls have no choice but to break the descending trendline to avoid a sell-off.
Lido Dao (LDO) price is starting the week on the back foot with a near 2% decline as bulls attempt to pair back earlier losses from the beginning of the week. With bulls undergoing a rejection on the topside near the red descending trend line, there is only one solution left for bulls: north. Expect to see a breakout by Friday, with LDO opening a new batch of gains that could run up all the way to $3.37 for a 35% gain.
Lido Dao price has bulls preparing for only one outcome
Lido Dao price action is forcing the hand of the bulls to go all in and try to create that breakout trade to the upside. After a rejection on the top side against the red descending trend line, the bulls must step up their game to avoid a strong sell-off. With a breakout, a large area with more gains is getting unlocked and is open for trading. 
LDO thus will see bulls going all in this week while the Relative Strength Index (RSI) is nowhere near overheating just yet. This should open an ample amount of room for bulls to at least break above and have a weekly close above the red descending trend line. That positive close above will be enough to see more profits on the horizon.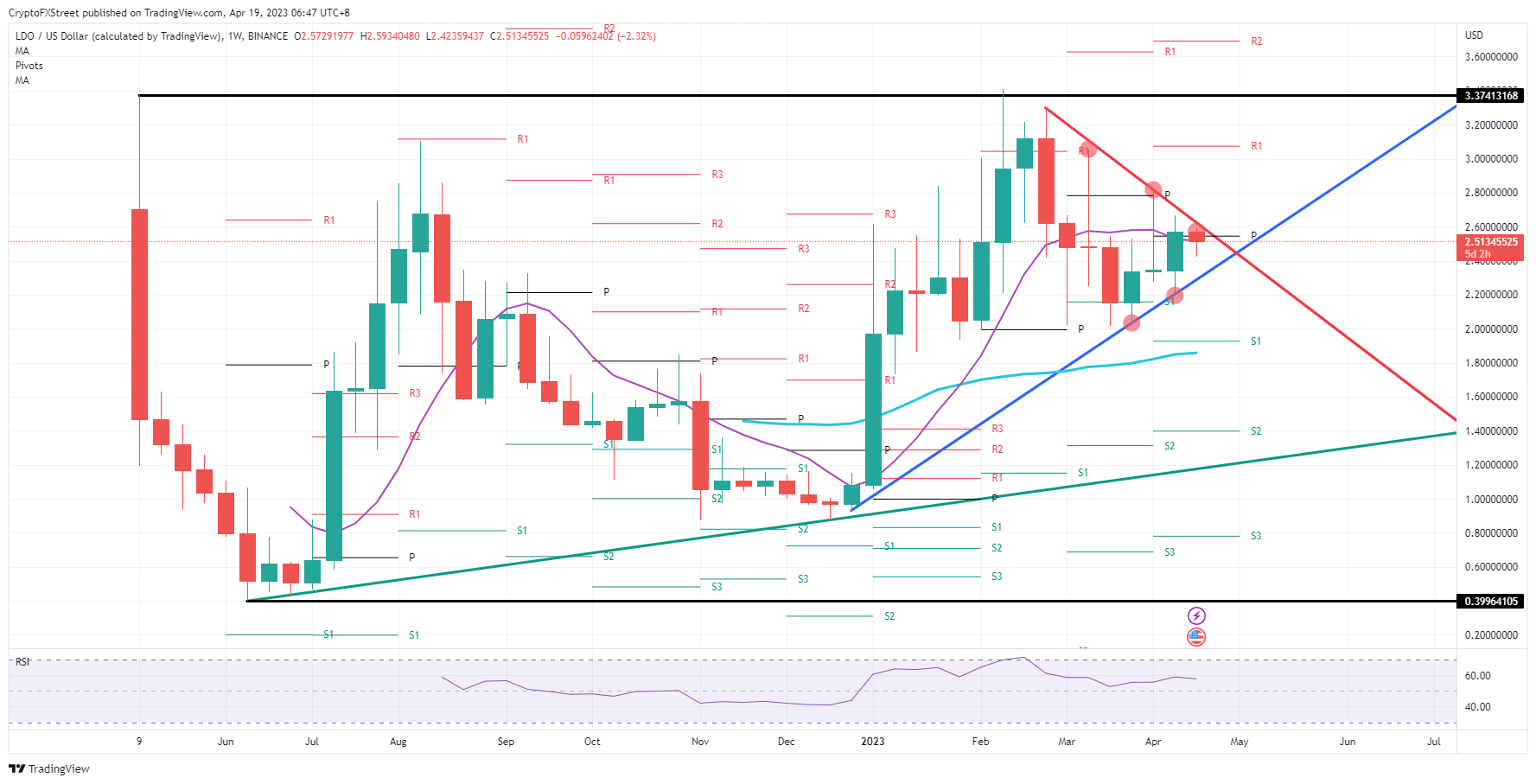 LDO/USD  Weekly chart    
Of course, the possible risk to the downside comes with the earlier rejection this week near the red descending trend line. Bears were so keen to get in and did not even wait for bulls to test the upside, which shows how forceful bears are at entering at that level. If that happens, expect to see a leg lower with support at $2.30 for a 10% decline.