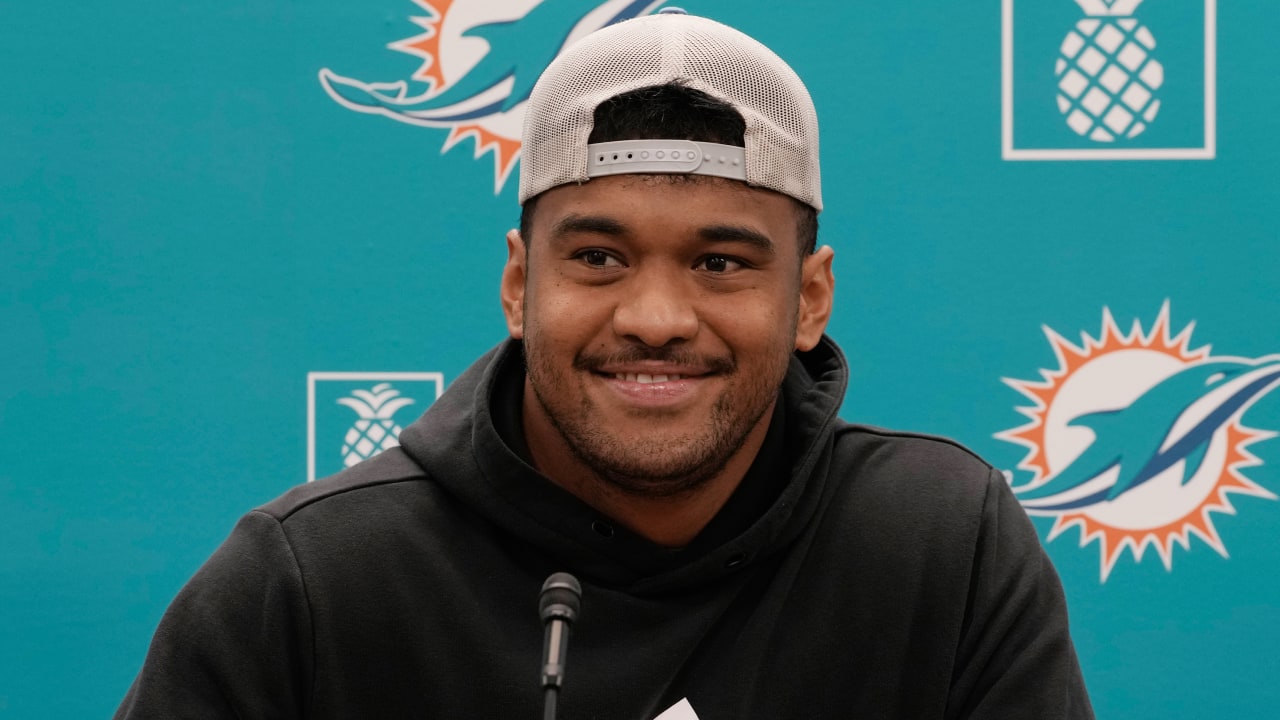 Tagovailoa twice was placed in the league's concussion protocol during the 2022 season, one instance coming after he sustained a frightening injury on national television in a Thursday night game against Cincinnati. He missed four games in total, but the seriousness of his injuries left most everyone wondering what Tagovailoa's future might look like.
The NFL has done plenty to improve player safety in the last 15 years, with quarterback landing atop its list of priorities. The league's competition committee has approved rules regarding how defenders can take down quarterbacks, and outlawed the act of diving at a passer's legs following Tom Brady's season-ending knee injury suffered in 2008. The NFL also continues to drive innovation in helmet technology, annually releasing results of testing on the latest headgear while also phasing out older models.
Still, those changes haven't been enough to keep Tagovailoa on the field for a full season. The quarterback decided to take matters into his own hands this offseason, training in jiu-jitsu to learn how to avoid future head injuries while falling.
"Obviously, learned how to fall," Tagovailoa said. "Learned some grappling techniques and learned some other things too that I don't think I should disclose. But, for the most part, learn how to fall. You think it's easy — just don't fall and hit your head — but there's a lot more to it.
"We used, like, crash pads to land on first with trying to fall. Obviously, tucking your chin — that was one of the deals — but it went a lot more into the technique of how to disperse your energy when you fall. Kind of like the posture you want to be in and if you're not presented that posture, what are other things that you can do to help you disperse the energy when you fall. It's a lot of those things. It's actually a lot cooler than you think when you hear of 'learning how to fall.'"
"Learning to fall" sounds overly simplistic, but for Tagovailoa, it's a paramount focus. Tagovailoa's injury against the Bengals came as a result of helmet contact with the turf, which resulted in the 25-year-old being taken by ambulance to a local hospital for head and neck injuries. His second stint in the concussion protocol came after he reported concussion-like symptoms one day following a Christmas Day loss to the Packers, which featured a first-half play where Tagovailoa was spun to the ground and the back of his head appeared to hit the ground.
The trying 2022 season added to a list of injuries Tagovailoa has battled throughout his entire playing career.
Without Tagovailoa, the Dolphins faltered, managing to reach the playoffs but failing to reach their peak potential without their franchise quarterback. Both the Dolphins and Tagovailoa know they can only achieve their goals with him in the lineup, and they furthered that belief by picking up his fifth-year option this past March.
"It's been hard throughout the ending of last year, not being able to finish the season off the way we wanted to finish the season off last year," Tagovailoa said. "But this is a new year for us, a new team that we have, and we're all really excited. It's cool to have all the big names in the locker room now and those guys are some great people."
With new, protective skills gained from his offseason training, Tagovailoa hopes to get back to football and stay on the field throughout 2023. It will be essential to Miami's plans.