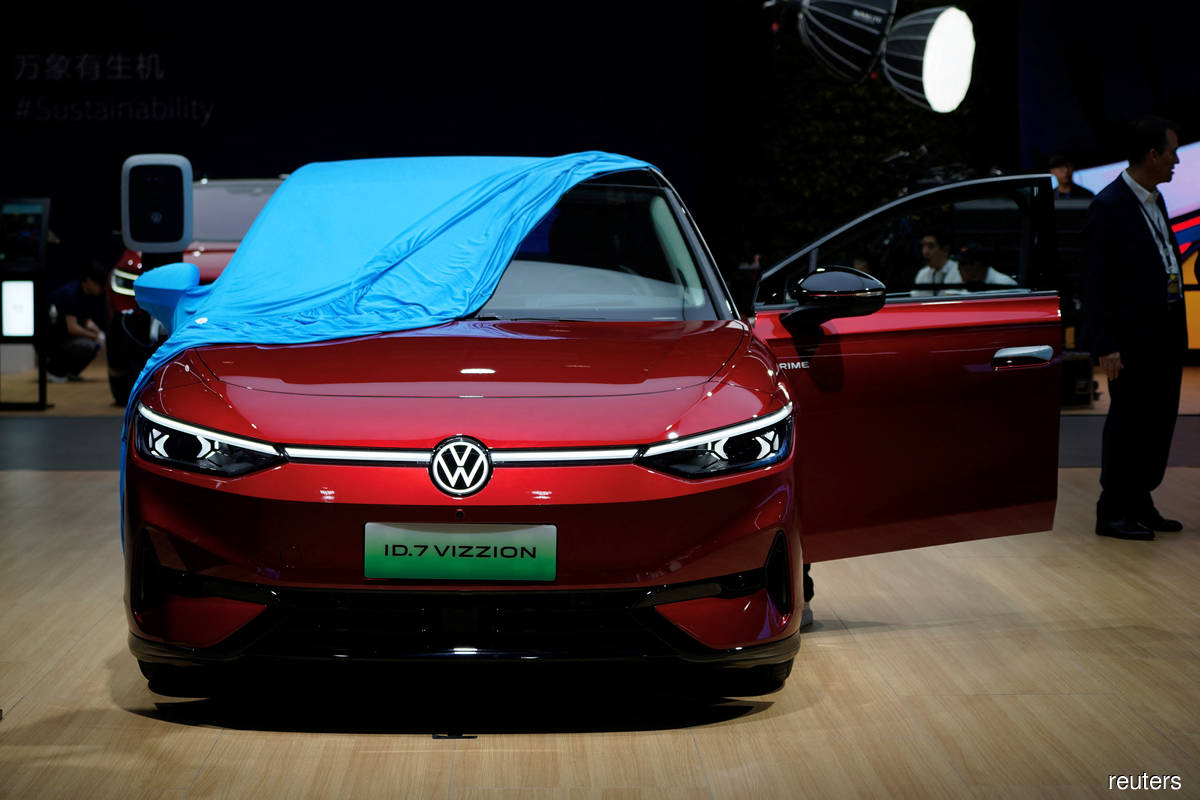 HEFEI (April 19): Volkswagen will invest US$1.1 billion (RM5.34 billion) to establish a new development, innovation and procurement centre in China, the Volkswagen Group announced on Tuesday (April 18) at the ongoing Auto Shanghai 2023.
The new centre, with the project name 100%TechCo, will be set up in Hefei, capital of east China's Anhui Province, reported Xinhua.
It will combine vehicles and components research and development (R&D) teams with purchasing, leverage synergies in the development process and integrate state-of-the-art local technologies into product development at an early stage, the company said.
The centre is expected to be launched in early next year and will comprise more than 2,000 employees from procurement and R&D. It is expected to gradually shorten the development time of new products and technologies by around 30%.
"By consistently bundling development and procurement capacities as well as integrating local suppliers at an early stage, we will significantly accelerate our development pace. This will also strengthen the efficiency of cooperation for our joint venture and increase our profitability," said Ralf Brandstaetter, chairman and CEO of Volkswagen Group China.
The establishment of 100%TechCo is an important step of the company's "in China, for China" strategy, according to Brandstaetter.
Based in Hefei, Volkswagen Anhui is Volkswagen Group's first joint venture in China that focuses on the R&D and manufacturing of new energy vehicles.