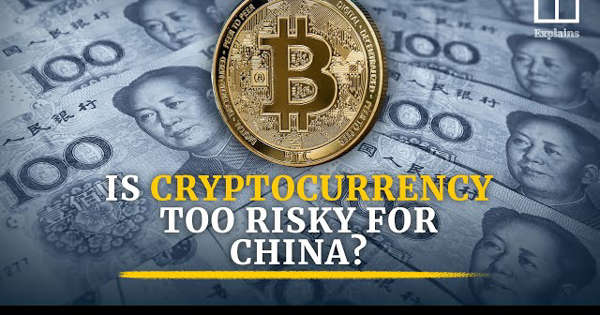 In a case involving now-defunct crypto exchange Gatecoin, a court ruled that cryptocurrencies are property that can form the subject of a trust
The landmark ruling gives legal basis to what many lawyers already believed about crypto, as Hong Kong vies to become a virtual asset hub
A landmark court ruling recognising cryptocurrency assets as property has further boosted Hong Kong's virtual asset industry, as the city takes steps to attract crypto firms in a bid to become a regional hub.
Cryptocurrencies constitute property, which can be put into a trust, Justice Linda Chan ruled on March 31 in a liquidation case involving now-defunct Hong Kong crypto exchange Gatecoin.
The judgment is the first time Hong Kong's High Court has fully recognised such assets as property, a move that will bring certainty and confidence to related businesses in the city, lawyers say.
Prior to the judgment, cryptoassets were generally "believed" and "understood" to be property, but there was no legal justification or support for such a stance, said Padraig Walsh, partner at Hong Kong law firm Tanner De Witt.
"It's moved from what you might say is a thesis to something that is actual law," Walsh said. "It's confirmed and is pretty much beyond doubt."
The clarity will be helpful for a range of cryptocurrency-related issues that arise in respect to property, including devising trust arrangements and how the asset could be passed from the deceased to their beneficiaries, Walsh added.
The ruling, which puts cryptocurrency on par with other intangible assets like stocks and bonds, brings Hong Kong in line with other common law jurisdictions, where courts have already ruled on the issue, Hogan Lovells lawyers in Hong Kong wrote in a blog post published on Wednesday.
"It's good for the Hong Kong courts," Walsh said "It's demonstrating to the legal community in the world that these are the kinds of issues that they can deal with."
The ruling also further distinguishes Hong Kong from mainland China, where cryptocurrencies are not widely protected.
Hong Kong's efforts to become a crypto hub exist as a result of the "one country, two systems" arrangement, and those efforts received official approval from Beijing officials for the first time last week.
The city's moves to provide greater regulatory clarity and promote the virtual asset industry have attracted attention from some exchanges that were founded in China but left the country during crypto crackdowns in the mainland.
Under Beijing's crypto ban, holders of cryptocurrency have sometimes been left with little room for recourse when things go wrong.
Mainland China does not recognise cryptocurrency as actual currency, resulting in a ruling in Shanghai last year that determined the sale of a car – which was never delivered – was invalid because it was paid for in cryptocurrency. In 2021, a Shandong court also determined that "cryptocurrency is not protected by law".
However, there have been some positive signs that people could at least have their ownership over such assets recognised.
In a 2019 case involving lost bitcoin, the Hangzhou Internet Court ruled that the cryptocurrency is a type of virtual property that is protected by law.
The Shanghai High People's Court also wrote in January 2021 that bitcoin has attributes of virtual property and virtual commodities. A Beijing court made similar statements in May 2022 in a ruling involving cryptocurrency theft.
Gatecoin, one of Hong Kong's first cryptocurrency exchanges, was ordered by a court to wind down in 2019. During six years of business tumult, the company lost US$21.4 million worth of clients' assets in a May 2016 hack, and nine of the city's banks closed Gatecoin's accounts.
More Articles from SCMP
Singapore-China ties based on independent foreign policy, not 'skewed view' of cultural interests: official
History repeats as David Hall tastes immediate success after birth of son Harvey
3 Hong Kong residents arrested for tricking victims out of credit card details to buy luxury goods online
Stop tech taking over in restaurants. I want a physical menu and real people – you can't replace the human touch
This article originally appeared on the South China Morning Post (www.scmp.com), the leading news media reporting on China and Asia.
Copyright (c) 2023. South China Morning Post Publishers Ltd. All rights reserved.