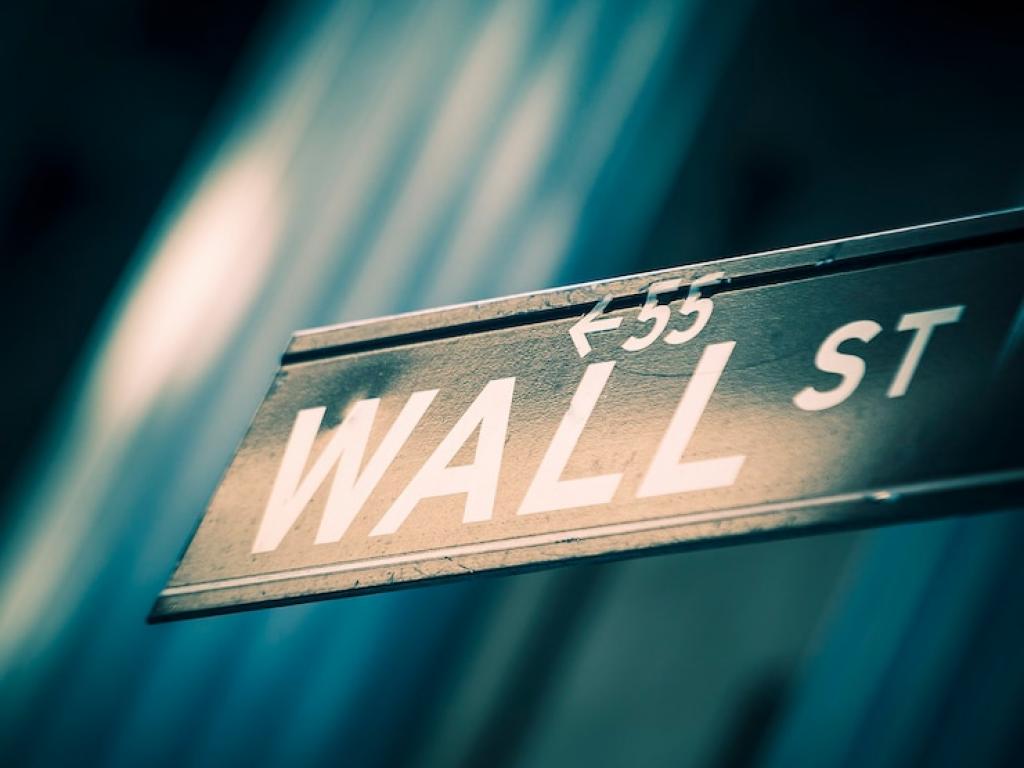 U.S. stocks traded lower this morning, with the Dow Jones dropping over 150 points on Thursday.
Following the market opening Thursday, the Dow traded down 0.50% to 33,727.89 while the NASDAQ fell 0.49% to 12,097.82. The S&P 500, also fell, dropping, 0.58% to 4,130.33.
Check This Out: Top 5 Consumer Stocks You'll Regret Missing In Q2
Leading and Lagging Sectors
Consumer staples shares fell by just 0.2% on Thursday. Meanwhile, top gainers in the sector included Inter Parfums, Inc. (NASDAQ:IPAR), up 6%, and Haleon plc (NYSE:HLN), up 3%.
In trading on Thursday, energy shares dipped by 1.7%.
Top Headline
Tesla, Inc. (NASDAQ:TSLA) shares dropped around 7% on Thursday after the company reported Q1 results.
Tesla posted in-line earnings for its first quarter, but sales topped estimates. The company also reported a decrease in operating margins.
Tesla turned in first-quarter revenue of $23.33 billion, which was up 24% year-over-year and came in ahead of estimates of $23.29 billion. The company reported quarterly earnings of 85 cents per share, which was in line with consensus estimates.
Equities Trading UP
MDxHealth SA (NASDAQ:MDXH) shares shot up 19% to $3.9887. MDxHealth received notice that its Select mdx for Prostate Cancer test has successfully completed a rigorous technical assessment process with the Molecular Diagnostics Services Program developed by Palmetto GBA.
Shares of Petros Pharmaceuticals, Inc. (NASDAQ:PTPI) got a boost, shooting 18% to $7.72.
Tenaya Therapeutics, Inc. (NASDAQ:TNYA) shares were also up, gaining 14% to $4.07.
Equities Trading DOWN
Windtree Therapeutics, Inc. (NASDAQ:WINT) shares dropped 57% to $2.43 after the company announced the pricing of its $10.8 million underwritten public offering.
Shares of Nevro Corp. (NYSE:NVRO) were down 18% to $32.18. Nevro named Kevin Thornal as new Chief Executive Officer, President. The company sees FY23 revenue of $445 million to $455 million.
Kineta, Inc. (NASDAQ:KA) was down, falling 16% to $3.98 after the company reported a $6 million registered direct offering priced at-the-market under Nasdaq rules.
Also Check This Out: Citigroup, Dell And 2 Other Stocks Insiders Are Selling
Commodities
In commodity news, oil traded down 2.2% to $77.44 while gold traded up 0.6% at $2,019.80.
Silver traded up 0.5% to $25.50 on Thursday while copper fell 0.4% to $4.0605.
Euro zone
European shares were lower today. The eurozone's STOXX 600 fell 0.3%, London's FTSE 100 fell 0.2% while Spain's IBEX 35 Index fell 0.4%. The German DAX fell 0.8%, French CAC 40 fell 0.4% and Italy's FTSE MIB Index dipped 1.2%.
The Eurozone recorded a trade surplus of EUR 4.6 billion in February versus a year-ago deficit of EUR 9.4 billion. Spanish trade deficit shrank to EUR 2.46 billion in February from EUR 4.25 billion in the year-ago month. The manufacturing climate indicator in France dropped to 101 in April from 104 a month ago. The annual producer inflation in Germany eased for the sixth consecutive month to 7.5% in March.
Asia Pacific Markets
Asian markets closed mostly higher on Thursday, with Japan's Nikkei 225 gaining 0.18%, Hong Kong's Hang Seng Index rising 0.14% and China's Shanghai Composite Index declining 0.09%. India's S&P BSE Sensex rose 0.1%.
Japanese trade deficit widened to JPY 754.7 billion in March from JPY 464.9 billion in the year-ago month. Exports from Japan increased by 4.3% year-over-year to JPY 8,824.3 billion, while imports rose 7.3% to JPY 9,578.8 billion.
Economics
The Philadelphia Fed Manufacturing Index dropped to -31.3 points in April from -23.2 in March.
U.S. initial jobless claims increased by 5 thousand to 245 thousand in the week ended April 15, above market estimates of 240 thousand.
Existing home sales in the US fell 2.4% month-over-month to an annual rate of 4.44 million in March.
Now Read This: Bitcoin Dips Below $29,000; Injective Becomes Top Loser
COVID-19 Update
The U.S. has the highest number of coronavirus cases and deaths in the world, reporting a total of 106,511,730 cases with around 1,158,680 deaths. India confirmed a total of at least 44,857,990 cases and 531,230 deaths, while France reported over 39,922,840 COVID-19 cases with 166,160 deaths. In total, there were at least 686,008,230 cases of COVID-19 worldwide with more than 6,844,800 deaths.