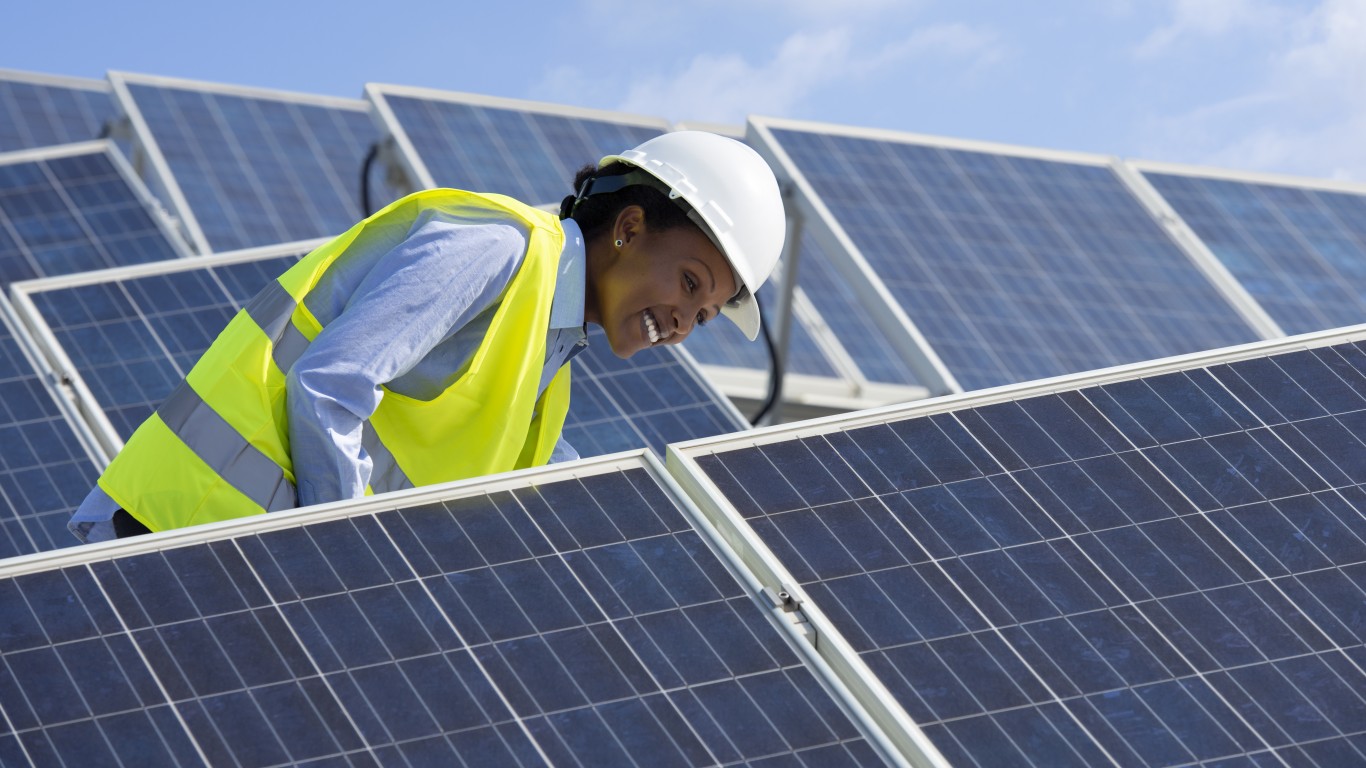 If there was any piece of legislation in the history of the United States that was a huge boost for the green energy contingent it was the so-called Inflation Reduction Act (IRA). Under the guise of reducing inflation by spending hundreds of millions of dollars, most provisions of the act became effective on January 1, 2023. Among a plethora of potential initiatives, the act provides funding for residential energy efficiency and electrification. For households with low or moderate income, it funds point-of-sale rebates for qualified high-efficiency electric appliances, such as heat pumps for space heating and cooling.
While it may be hard to see how any inflation reduction will come from this, and many are still waiting on the Treasury to issue guidance on just exactly what all of the conditions and terms will be, Goldman Sachs sees big benefits for some top companies in the solar industry. Five top stocks the firm rates at Buy are highlighted in a new research report. It is important, though, to remember that no single analyst report should be used as a sole basis for any buying or selling decision.
Array Technologies
This company beat fourth-quarter earnings and revenue estimates and will report first-quarter results in early May. Array Technologies Inc. (NASDAQ: ARRY) manufactures and sells ground-mounting tracking systems used in solar energy projects in the United States, Spain, Brazil, Australia and elsewhere.
Its products include the following:
DuraTrack HZ v3 is a single-axis tracker.
Array STI H250 delivers a lower levelized cost of energy with a tracker system.
Array OmniTrack and SmarTrack are a software product that uses site-specific historical weather and energy production data in combination with machine learning algorithms to identify the optimal position for a solar array in real time to enhance its energy production.
The analysts noted this when discussing the IRA impact on the company:
While we do not expect the company to quantify the IRA impact to F2023 guidance on the 1Q earnings call, we look for more updates on the progress of supplier and customer discussions on capturing higher pricing/lower input prices, as well as on the potential role of the transferability of the credits (PTC). We also believe there is potential for an increase to average selling prices toward the back half of the year, depending on domestic content guidance, and look for any details on new contract negotiations that might enable Array to capture a price premium on more fully US spec-ed trackers.
The Goldman Sachs target price on Array Technologies stock is $27, near the consensus target of $27.11. The shares closed on Wednesday at $21.03.