view original
post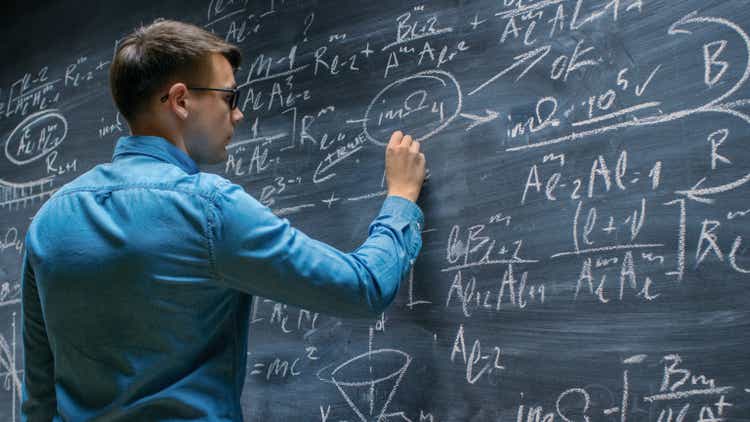 The last four articles published on Seeking Alpha concerning Lilium had a similar theme, all concurring that Lilium's problems were of a cash nature, or rather that Lilium did not have enough cash to get to market. Although very real, the cash problem is a red herring, and regardless of the amount of money Lilium can generate, its aircraft will never fly as advertised.
The eVTOL dashboard from my tracking database got me to look at Lilium again. I am a firm believer in the future of the eVTOL market. I have an open position in EHang (EH) and still believe that Joby Aviation (JOBY) will be the first to fly an eVTOL air taxi service.
Lilium is up 169% in a month. Has its price found a bottom? And is it worth investing in?
The bounce in share price coincides with Lilium securing additional funding, covered in some detail by @Dhierin Bechai in this article. However, I believe that the extra money will not help and that Lilium's Phoenix aircraft will never be capable of Vertical Take Of and Landing (VTOL).
The Aircraft
I have used this graphic from my database in several articles. I did have Lilium ranked as a sell because of its technology. I will review that call in this article and see if anything has changed.
The above graphic makes it clear how different the Lilium jet will be. It will have 30 (down from 36) vector thrust jets rather than the propellors of the competition. The plane will be able to carry six passengers as opposed to 4 and has targeted a more extended range than all of its competitors, although that range is only 25 miles more than Joby, so it is probably not a huge advantage.
I consider the timeline presented by Lilium unrealistic. They have a 50% size unmanned demonstrator flying in Spain that recently achieved maximum speed. Seeing how they can get from their current situation to having a full-size vehicle authorized by 2025 is challenging. I think we should add at least 12 months to that timeline.
The Jet Technology
The concept is a mistake; I do not believe it will ever fly.
The majority of eVTOL aircraft are of the tilt-rotor design. Tilt-rotor is a proven concept in military use since 2007, the V-22 Osprey (a JV between Boeing (BA) and Bell Helicopter). That aircraft had been in development since 1980 and followed on from a long list of prototype aircraft beginning in the second world war when Germany had a concept called the FA-269.
Tilt-rotor is a proven technology, and the eVTOL companies taking this route are trying to make this technology work with electric engines. Joby has proven it works with electric motors and now has to get the aircraft certified and start commercial operation.
Lilium is Pursuing a Tilt-Thrust Aircraft
A similar long-term effort was made to develop tilt-thrust or tilt-jet aircraft, the most successful VTOL jet made was the Harrier, designed and manufactured by Hawker Siddeley in the UK. The plane was a huge military and commercial success, performing well in several conflicts and being bought by different nations, including the US. The Harrier jet had excellent VTOL capabilities; it could take off and land vertically on small warships and away from airports. However, when flying in VTOL mode, it could not take off with its full complement of armaments or fuel. The amount of power needed was greater than the jets could develop. Less of a problem when landing as fuel has burned and arms used. The Harrier operated as a STOL, short take-off and landing to get around this. The aircraft was retired in 2006 by the UK air force, but the AV-8B version is still in service with the US Marine corp.
The Hover Problem: Why it Cannot Take off Vertically
It is a matter of physics and a concept called disc load. Disc load is calculated by dividing the aircraft's weight by the area of the rotors used during the hover. A high disc load means poor hover ability, low efficiency, and high power needs. High disc load is why the Harrier Jet had to be STOL, not VTOL.
Aircraft like the JOBY S4, with its five oversized rotors, have low disc loads, making them efficient at hover. A plane like the Lilium, with its small jet thrust rotors, will have a large disc load and great difficulty performing any meaningful hover. Lilium knows the science behind disc load, and their chief technology officer covered the issue in a blog post.
Previous tilt-Jet aircraft have all become STOL, unable to take off and land vertically because of the energy needed to do this with a thrust jet engine. I believe the same will be true of Lilium. I do not think it will ever be capable of vertical take-off and landing operations.
Lilium's Response
Lilium published this white paper in which they give the mathematics and Physics of their plans. I can find no errors in the paper, and the Maths is good (I am a Mathematics graduate). I was struck by the aircraft's weight, more than 3,000 Kg, which is almost 1,000 Kg heavier than the Joby S4, the extra weight increases the disc load problem.
This is a quote from page 5 of the document confirming the disc load problem.
The ducted fan architecture of the Lilium jet has a disc loading which is up to 10 times higher than some open propeller architectures making it less efficient in hover. This results in a higher power consumption during the hover phase when compared to open propellers.
From page 21 of the document, we get
So if the Lilium jet were to hover for 384 seconds, it would use all of its available energy (10% remaining from SOCmin) and overheat its battery packs.
Starting on Page 22 of the paper Lilium calculates the range of the vehicle using a 15 second hover time at take-off. That seems unrealistic, and in my opinion, such a short time will never be approved by regulators as operationally possible in a built-up urban area.
Lilium appears to be coming to the same conclusion. They have added traditional landing gear that will allow for short-run landings and vertical ones.
The CTO said
the aircraft with a running landing capability will be important to the aircraft's certification by the European Union Aviation Safety Agency (EASA) and other aviation regulators "because it increases reserve range to address the jet's ability to deal with real-world scenarios and be able to divert to an alternate landing site.
In my opinion, this is Lilium facing up to the reality that their aircraft will not be able to provide the required energy reserve to land vertically and will need to land on a runway. Lilium says it will need 150ft of runway, which is not a large runway, but it discounts the possibility of the jet being able to operate in any large city.
Is it a Regional Jet
If, as I suggest, the Lilium jet will never be an eVTOL, then it could be a regional electric jet with vertical and short take-off and landing capability. If so, it would be in a completely different category and face a different set of competitors. Textron inc (TXT) subsidiary Pipistrel already has an electric 2-seater with type certification in Europe. Heart Aerospace will have its 30-seat regional electric aircraft flying this decade.
Lilium is a long way behind in the regional electric aircraft market, it has not yet built a full-size aircraft, and competitors are already certified.
The Batteries
A crucial part of the Lilium plan is battery power; its design needs more energy than the eVTOLs like JOBY and the regional electric jet like Heart. In the previously discussed white paper, Lilium states numerous times that they assume they will have a battery density of 320 Wh/Kg. That is high for current technology and well above the 235Wh/Kg claimed by JOBY. It will take a technological breakthrough to deliver this kind of energy density.
Lilium will use Ionblox for its batteries (formerly known as Zenlabs) Ionblox is led by its founder Sujeet Kumar. That name will set off alarm bells for many people who follow the Lithium Battery industry. Sujeet was the CTO of Envia, a company he started when he left NanoeXa over personal differences.
At Envia, Sujeet combined an NMC cathode with a silicon anode, and he built a prototype battery that could provide 400 wh/Kg, an incredible breakthrough. It led to General Motors (GM) investing $17 million in Envia and giving Envia a $2 million a quarter contract to supply batteries for the Bolt.
When production batteries began to arrive at GM, they could not replicate the energy density of the original one, and those supplied would only recharge 400 times.
GM terminated the contract, and Envia crashed.
Sujeet is credited with advances in battery tech. He discovered a new NMC cathode that Argonne National Laboratory licensed (and has since been sold to Microvast (MVST) which led to a general improvement in batteries. Still, he has a reputation for overpromising and under-delivering. His former venture never produced a commercial battery.
To get around this history, IonBlox uses an outside testing company to verify its batteries' power. Zenlabs sent three cells to Energy Assurance for testing, Energy Assurance is a well-respected company used to verify the performance of batteries, and I trust their word. The Energy Assurance test confirmed the performance of the Zenlabs battery cells. My problem is that it was only a small sample of cells, not a module or a full battery. There is a difference between making a few high-density cells and producing batteries at scale. The technology Ionblox uses is Silicon Anodes, the same approach as Enovix (ENVX) and Ampirus (AMPX). Neither has yet managed to scale production. Even if the Ionblox batteries are as good as stated, it will take several years to get to scaled production.
In Summary
I do not believe Lilium can make an eVTOL aircraft using tilt-jet technology.
If it becomes an eSTOL, it will likely be a small, uncompetitive regional aircraft with limited range and too few seats.
I do not believe Ionblox can be relied upon to deliver the batteries with the power needed in the requested time frame.
I do not believe that Lilium can meet the timeframe for certification it has given.
Regardless of how much money Lilium raises, I think it is unlikely to deliver a competitive aircraft.