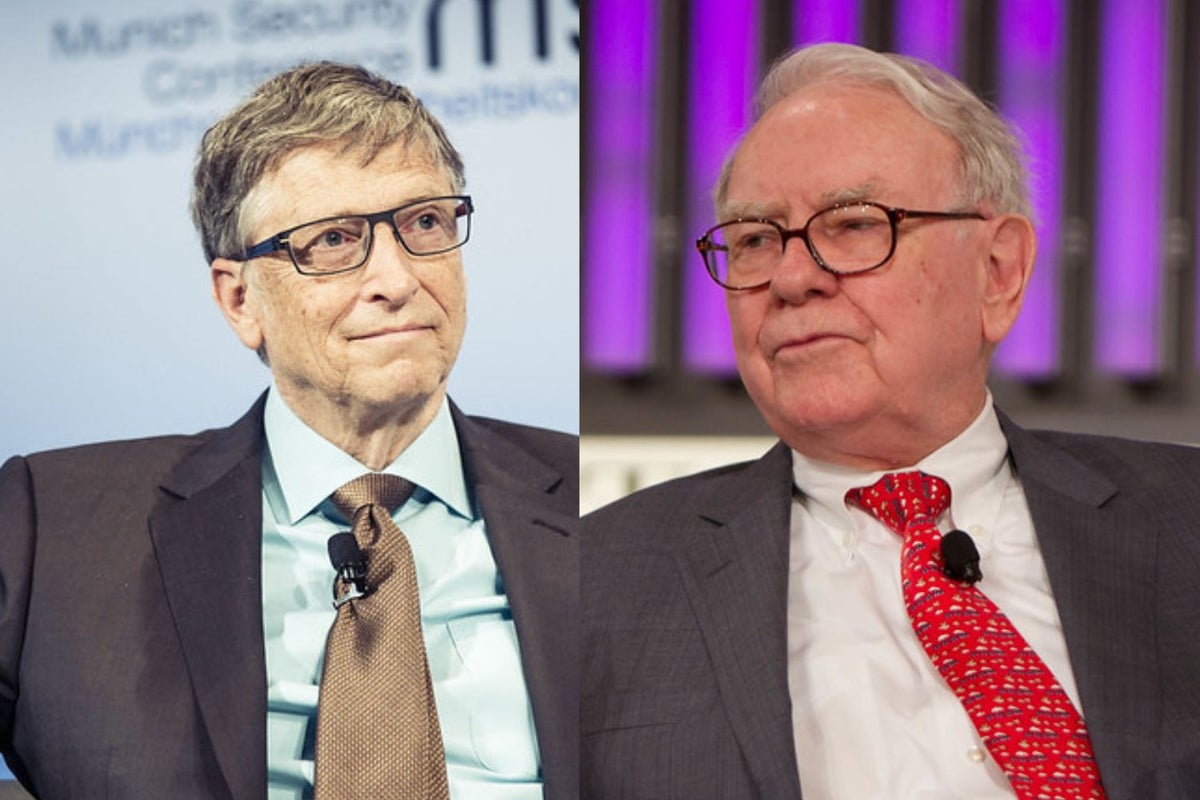 Billionaires Warren Buffett and Bill Gates sharea deep and longstanding friendship, and this is evident from the association between the two in each other's ventures. The latter has often fondly recalled the bond they share.
What Happened: According to Gates, the pair continues to meet and spend quality time with each other.
On an AMA recently hosted by Gates on Reddit, the Microsoft co-founder said he had dinner with "Warren" on Sunday, apparently on Jan. 8. The AMA session took place on Jan. 11.
Gates was answering a question by a Reddit user on whether he helped Buffett choose companies the "Oracle Of Omaha" considers buying. The tech entrepreneur said Buffett is doing well at the age of 93. "He[Buffett] is incredibly wise," he said. Gates also said he is now no longer part of Berkshire Hathaway's board.
See also: What Stocks Did Warren Buffett Buy
Gates said Buffett shared a lot of advice with him and has been generously giving away to many foundations, including the Gates Foundation.
Previously, Gates said that about half of the resources under the disposal of the Bill & Melinda Gates Foundation came from Buffett.
The contribution from Buffett, who served as a trustee of the foundation from 2006-2021, is valued at $36 billion through 2022, information available on the foundation's website shows.
Gates, meanwhile, was a board member of Berkshire between December 2004 and 2020.
Bridge Is Bridge: When asked whether he still teams up with Buffett to play competitive bridge, Gates said they still play some bridge, but not as much as they used to previously.
"He got me hooked on bridge and I play with some of his friends including some tournaments," Gates said.
In July 2022, Gates tweeted a picture of himself along with Buffett, both holding "Dairy Queen Blizzards" upside down. "Spending time with my best friend Warren never gets old. I'd flip Blizzards with you any day," he captioned the tweet.
Read next: iPhone 13 Might Be Most Popular Smartphone Sold In US — But Bill Gates Is Happy With This Device
Photo: Courtesy of Greg Rubenstein and Fortune Live Media on flickr.