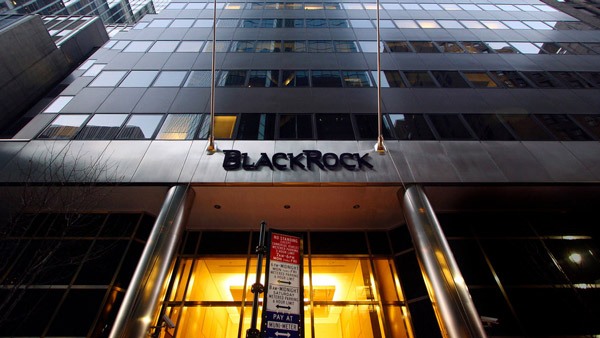 Weeks after passage of the new retirement planning legislation SECURE 2.0, financial giant BlackRock and 401(k) provider Human Interest announced a joint effort to expand access to retirement plans for small and medium-sized business in the United States.
Specifically, BlackRock is making a minority investment in Human Interest and leading a financing round to support the next phase of the San Francisco-based company's growth — which is now spurred by SECURE 2.0.
"We are excited about the impact the recent legislation could have on the retirement space, especially for small business employees," Eric Phillips, senior director of partnerships and strategic insights at Human Interest, told BenefitsPRO. "Enhanced tax credits for starting a plan and the emphasis that SECURE 2.0 placed on driving participation through features like auto enroll are important developments that could help unlock savings for many more Americans."
Even though SECURE 2.0 will require new retirement plans to auto-enroll employees in 2025, Phillips doesn't believe that's soon enough.
"Auto-enroll is a powerful tool that promotes savings and participation by covered employees," he said. "We estimate that if all employees with access to a 401(k) who aren't participating were automatically enrolled overnight at a 7% deferral rate, Americans could save $83 billion in just one year."
Phillips added that 86% of employees who are automatically enrolled in Human Interest plans don't opt out, and he cited a recent analysis conducted by the company revealing that midway through 2022, participants in 401(k) and 403(b) plans held at Human Interest were contributing a competitively strong percentage of their gross income.
Human Interest's technology is designed to make setting up and administering a retirement plan easy and affordable for businesses of all sizes — especially small and midsize ones. The company has seen over 400% growth in the number of customers and revenue since the initial closing of the company's last announced financing in 2021.
BlackRock's investment will help the company continue to enhance its technology platform capabilities and mature its operational processes and infrastructure. In addition, BlackRock will share its experience and expertise to help Human Interest fulfill its mission of ensuring "that people in all lines of work have access to retirement benefits."
"Getting people on a path to a secure retirement is core to BlackRock's purpose, from pioneering target-date funds 30 years ago to managing retirement assets for more than 40 million Americans today," Anne Ackerley, head of BlackRock's Retirement Group, said in a statement. "We look forward to helping Human Interest close the access gap."
It's a pretty big gap.
According to the AARP, approximately 57 million people — nearly half of all employees ages 18-64 in the private sector — do not have access to an employer-provided pension or retirement savings plan. This lack of access skews heavily to small and medium businesses that do not offer retirement plans due to high costs, complexity, and administrative burden.
Indeed, according to Phillips, fewer than 50% of small businesses with fewer than 50 employees currently sponsor a retirement plan. But there's reason for optimism, he said.
In 2022, for example, Human Interest saw increased demand in such sectors as restaurants, home services, and construction, and the company is working with home services provider Neighborly to help tradespeople establish their first 401(k)s. All told, Human Interest serves more than 12,000 small- and medium-sized businesses.
"We look forward to reaching more," Phillips said. "We are excited about the momentum from the passage of SECURE 2.0, especially the expanded tax credits for small businesses offering a plan for the first time. Combined with the new support from BlackRock, we look to accelerate our mission."