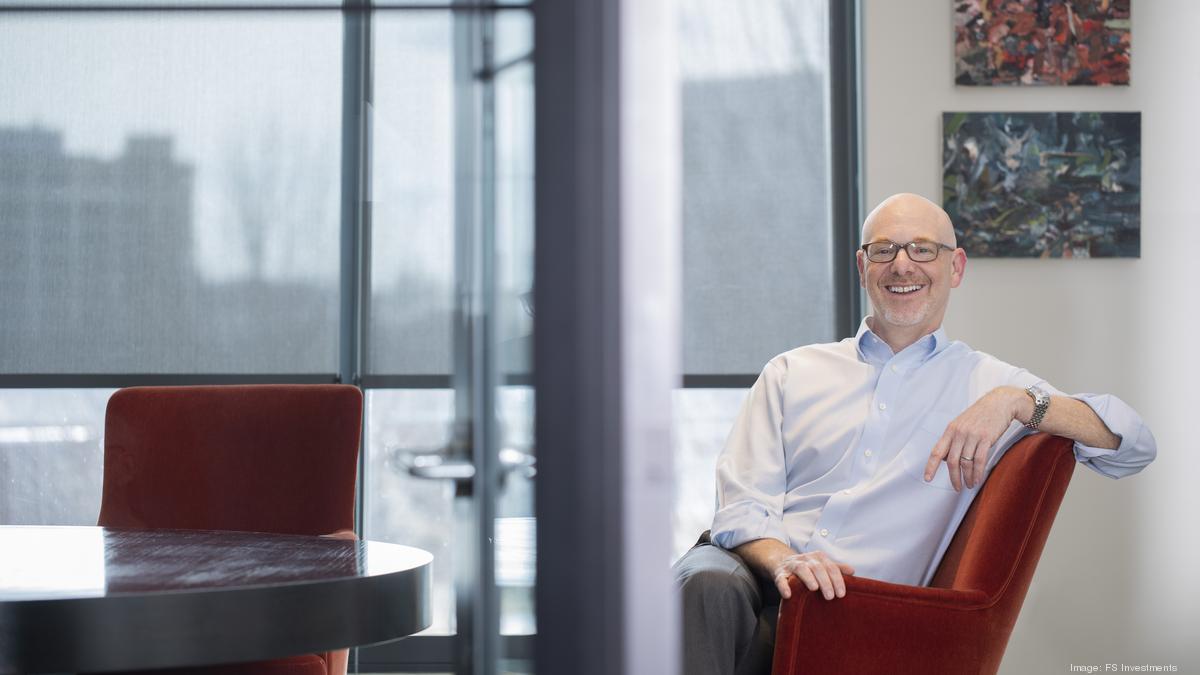 Alternative asset manager FS Investments has agreed to acquire Darien, Connecticut-based Portfolio Advisors, in the process doubling its assets under management to $73 billion and entering the private equity space.
South Philadelphia-based FS has about $35 billion in AUM, compared to Portfolio's $38 billion. Through the deal, Portfolio will diversify the investment products and services it provides by opening up its focus on individual investors to more institutional ones.
Financial terms of the deal were not disclosed. The transaction is expected to close in the first half of 2023, subject to regulatory approvals and other closing conditions.
Chairman and CEO Michael Forman noted that since founding FS in 2007, its focus has been on giving individual investors and small institutions access to alternative investment products once only available to the larger, institutional investors like sovereign wealth funds and endowments. He said this deal is complementary because FS has historically raised capital in the wealth managers management channels while Portfolio Advisors has done so in institutional channels.
"It just made great sense," Forman said. "It brings an opportunity to really focus on growth in the private equity space and launch products for our clients that focus on private equity. We're really strong in credit. It gives them access to the additional wealth management channel and frankly, gives us an opportunity to start marketing our funds in the institutional channels."
FS Chief Corporate Affairs Officer Michael Gerber said the deal is also complementary from both a distribution and asset management perspective. In addition, FS has focused domestically while Portfolio has what Forman described as a fully developed international business.
Forman will remain as chairman and CEO. The company will stay headquartered at the Philadelphia Navy Yard, where it has over 310 employees including 32 from its fintech subsidiary, AIX.
FS has a total of 350 employees while Portfolio has 130. In all, 279 FS employees are situated at the Navy Yard not including AIX. FS also has offices in New York, Orlando, Florida; and Leawood, Kansas. In addition to Connecticut, Portfolio Investments will continue to operate its offices Dallas, London, Zurich, Hong Kong and Singapore.
Forman noted that FS has largely grown organically since starting the company with five employees. It made it first acquisition in 2019 when it added Chiron Investment Management's nearly $2 billion in AUM to what was then $24 billion at FS.
Forman said FS has always been interested in exploring M&A but has been careful in approach. He said his team was aware of Portfolio Investors from reputation and was introduced to CEO and founder Brian Murphy almost two years ago. The two spent a lot of time together to make sure there was a cultural match.
Gerber noted that there has been a good deal of consolidation in the asset management business and believes that scale matters more than ever in the industry. He believes both doubling AUM and diversifying its investment strategies should be beneficial.
"With the heft of the combined firm, we have a financial profile that will enable us to continue to grow both organically and inorganically," Gerber said. "And so I think that's a critical piece of our doing this transaction."
Founded in 1994 to serve institutional investors, Portfolio Advisors offers a variety of investment products across private equity, private credit and private real estate. Its range of strategies includes direct, secondary, and primary investments and junior and senior credit. Portfolio Advisors also provides institutional clients customized discretionary and non-discretionary portfolio management across its core strategies.
Most recently, Portfolio Advisors launched its MVP Private Markets Fund, a registered private equity fund with more than $500 million in assets, which is structured for both wealth management and institutional clients. FS said it can unlock near-term opportunities for that fund and feeder funds for other Portfolio Advisors strategies.
FS manages a suite of alternative strategies including private credit, structured credit and liquid alternatives across a variety of fund structures including business development companies, non-traded REITs and closed-end mutual funds. FS Investments distributes its funds through a broad wealth management distribution platform, with hundreds of selling agreements across the wirehouse, registered investment advisor and independent broker-dealer channels. In recent years, the firm also launched in-house managed, institutionally focused credit strategies.
Both FS and Portfolio executives will have representation on senior leadership committees across both organizations.
UBS Investment Bank served as lead financial advisor and New York's Cravath Swaine & Moore served as primary legal advisor to FS Investments on the transaction, with Philadelphia's Dechert serving as special regulatory counsel. Goldman Sachs & Co. and Mizuho Americas also served as financial advisors to FS Investments.
Moelis & Co. served as financial advisor and New York's Simpson Thacher & Bartlett served as legal advisor to Portfolio on the transaction, with New York's Schulte Roth & Zabel serving as special regulatory counsel.