Bitcoin supply in loss reached an eight-month low of 6.1 million BTC, indicating that asset holders could sell their holdings while profitable. 
Bitcoin velocity, a metric that measures how quickly BTC is circulating, declined since January 9; wallet addresses are holding on to their BTC.
BTC price has been volatile, driven by trader sentiment, and technical indicators MVRV and RPV ratio. 
Bitcoin price witnessed increased volatility in the last seven days (since January 16) driven by a mix of factors, including trader sentiment, Bitcoin velocity, and various technical indicators, like the MVRV and RPV ratios.
According to data from technical indicators, the enthusiasm among bulls is on a decline and the asset is currently overvalued. Bitcoin's bull run is in jeopardy, unless positive sentiment among BTC holders drives the cryptocurrency's price higher. 
Also read: Bitcoin, Ethereum, XRP and Cardano have more meat on the bone, rank in undervalued assets in 2023
Have Bitcoin bulls lost enthusiasm, according to MVRV and RPV ratios?
The MVRV ratio, or Market Value to Realised Value ratio, is a useful metric for gauging the current price of Bitcoin relative to its historical value. It takes into account the total market capitalization of Bitcoin, as well as its realized capitalization, which is the price that investors have actually paid for their Bitcoin.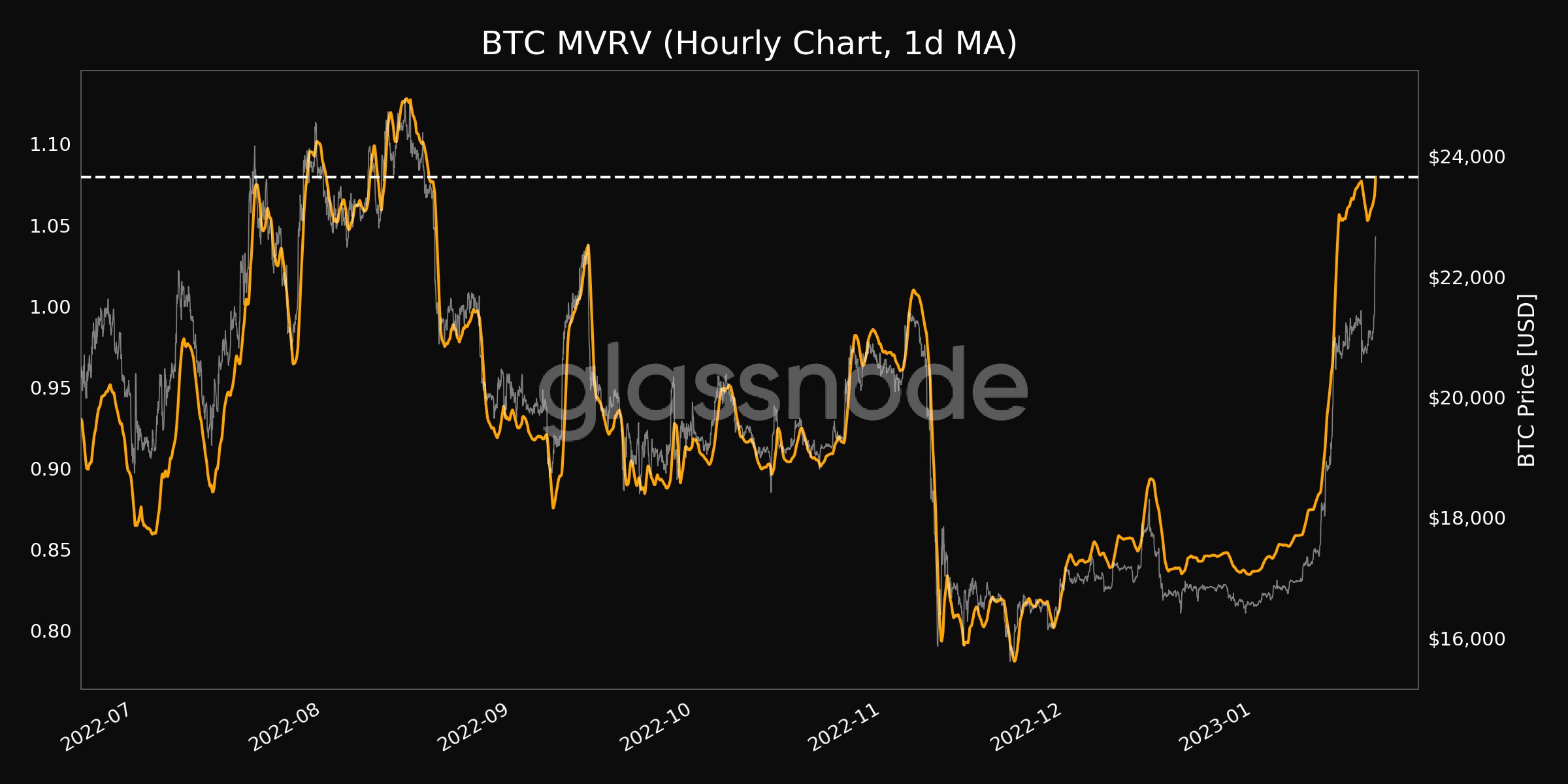 Bitcoin MVRV
When the MVRV ratio is high, it indicates that the price of Bitcoin is overvalued, while a low ratio suggests that the price is undervalued. Currently, the MVRV ratio is higher than it was at the start of the week, indicating that Bitcoin may be overvalued. 
Bitcoin's Profits-to-Value Ratio (RPV) declined significantly over the last seven days. This ratio compares profit-taking in the market against the valuation of the Bitcoin network and suggests enthusiasm for the BTC bull run has declined.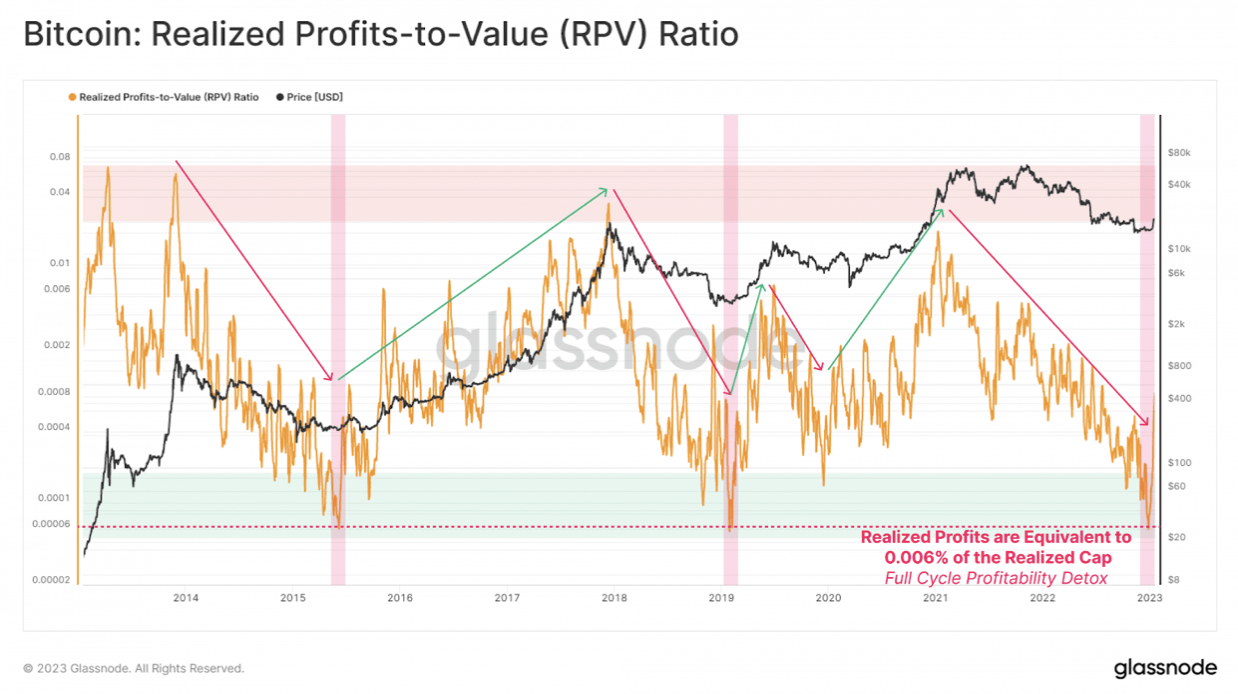 Bitcoin RPV ratio
The two technical indicators suggest that the BTC bull run is likely in jeopardy. In addition to the MVRV and RPV ratios, Bitcoin velocity is another important indicator of the current market sentiment. 
Bitcoin velocity signals sentiment among BTC traders is bullish
Bitcoin velocity measures the rate at which Bitcoin is exchanged between market participants. When Bitcoin velocity is high, it indicates that traders are actively trading Bitcoin and that the market sentiment is bullish. Currently, Bitcoin velocity is higher than it was at the beginning of the week, suggesting that traders are bullish on the cryptocurrency.

Bitcoin velocity
Finally, the overall trader sentiment is also highly influential in determining the current value of Bitcoin. When the sentiment among traders is positive, the narrative is bullish and it is likely to drive demand for the asset. According to data provided by Coinglass, 51.2% of all open positions were long on Bitcoin. This implies that traders are still optimistic about the future of Bitcoin and believe that it will continue to rise in value.