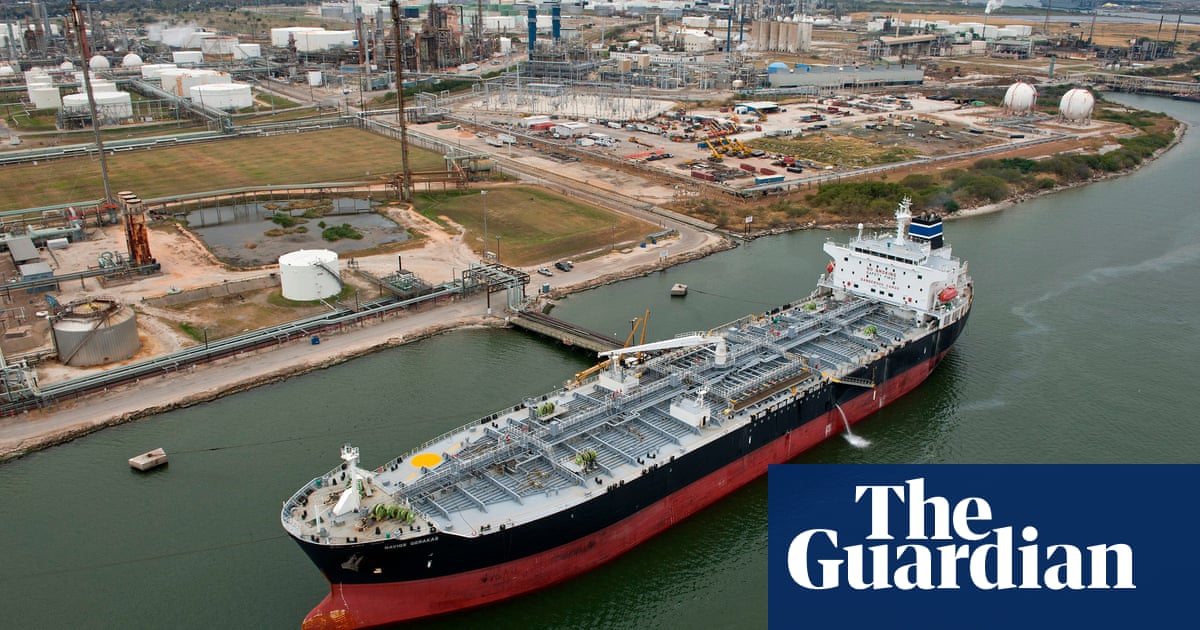 Profits from global commodities trading for companies including Vitol and Trafigura have nearly doubled to more than $50bn (£30bn) in recent years, driven by volatile oil prices, fresh analysis has shown.
Global commodities trading profits ballooned to about $52bn of profits in 2021, up from $27bn in 2018, and are expected to continue to grow, according to a report by consultancy McKinsey & Company.
The study estimated that most of the growth was driven by higher profits from oil trading, which increased by more than 90% to $18bn during the period. Profits from trading in power and gas increased from $7bn to $13bn.
McKinsey said the value of the sector continued to rise during 2022, which resulted in the profits of commodities traders coming under scrutiny after Russia's invasion of Ukraine.
The war triggered volatility in commodity markets – notably for oil and gas – allowing traders to make significant margins on the sharp price moves.
Despite moves by some fossil fuel firms to decarbonise, trading in oil and gas – as well as other commodities such as agricultural products and metals – remains highly lucrative.
The oil market is built on a string of complex financial instruments based around prices for current and future contracts. It is estimated about 13 times the physical amount of oil is traded through purely financial contracts.
The volatility caused by the war has helped buoy the profits of the specialist commodity traders in the sector as well as multinational oil and gas producers, which have trading offshoots.
Vitol made more profit in the first half of 2022 than in the whole of 2021, while Trafigura handed more than £1.4bn to its top traders and shareholders after the energy crisis led to a surge in profits.
The McKinsey report said the Ukraine war had led to a "reordering" of global oil and gas flows, including Russia transporting more oil to China and India.
EU countries have come to rely more on the Middle East, Latin America, the US and west Africa for oil and gas imports – significantly lengthening supply chains and increasing shipping costs.
Annual investments in hydrocarbons have dropped by 50% since 2013, but the level of funds committed to green energy would "likely not be sufficient to prevent the emergence of sustained bottlenecks", the report said. It said about $700bn was spent on the energy transition in 2021.
It also warned that the raw materials needed for technologies to decarbonise such as lithium for electric cars or tellurium for solar cells require "substantial growth in the next decade" to enable global climate goals to be hit.
Separately on Monday, National Grid said its interconnectors – the subsea cables used to carry power to and from Europe – had their busiest January on record this month. It said 2.6 gigawatts of power were transported across the five cables, up 12% on the same month last year.
Last week, Britain asked for power from the Netherlands because of network problems in south-east England on Wednesday and coal plants were warmed up after in response to a French request for assistance because of strike concerns on Thursday.