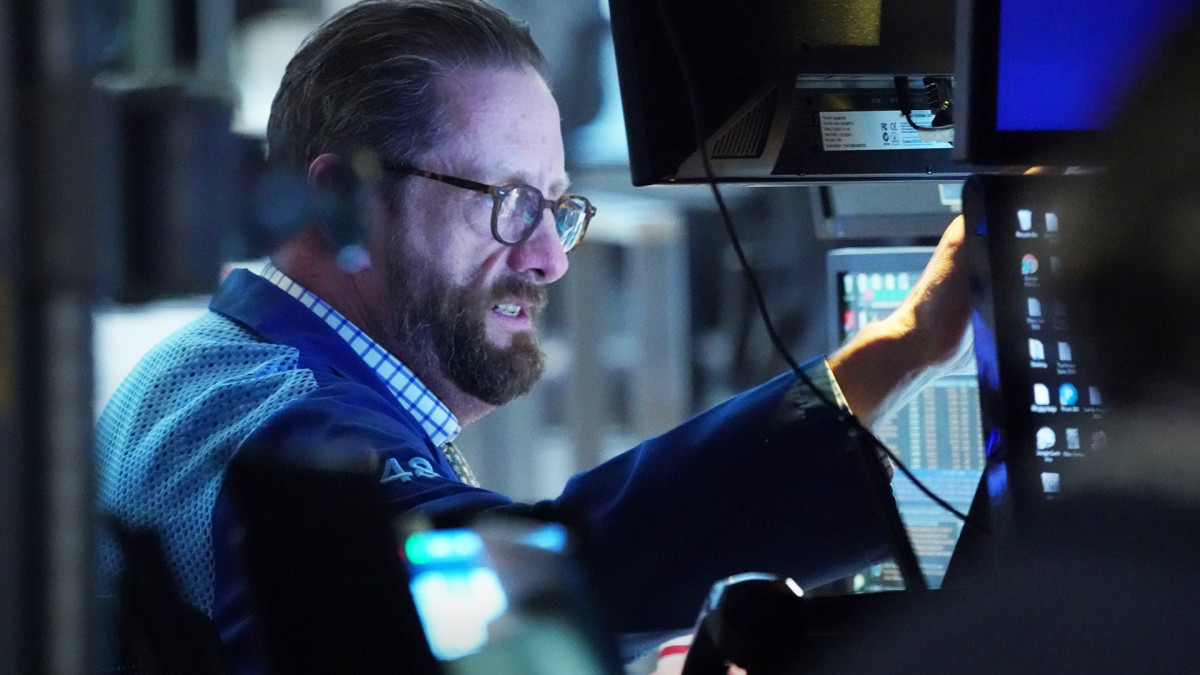 Updated at 10:45 am EST
U.S. stocks moved higher Wednesday, while Treasury yields steadied and the dollar slipped against its global peers, as investors look to inflation data and bank earnings later this week to consolidate Wall Street's early year gains.
Stocks ended higher Tuesday, lead by solid gains in the tech space, as Treasury yields retreated following a speech from Federal Reserve Chairman Jerome Powell in Stockholm that sidestepped the issue of near-term rate hikes and made only a tangential not to domestic monetary policy.
Powell's decision not to lean against market expectations of slower Fed rate cuts, whether by chance or design, was taken as a bullish signal for stock markets that have become increasingly sensitive to headline central bank risk.
Bets on a 25 basis point rate hike from the Fed on February 1 were consolidated, with the CME Group's FedWatch indicating a 77.2% probability, while 2-year Treasury note yields nudged higher, to 4.249%, in early New York trading.
The U.S. dollar index, which tracks the greenback against a basket of six global currencies, was marked 0.06% lower at 103.180, still within touching distance of the six-month low of 103.00 it reached earlier this week.
With JPMorgan Chase  (JPM) – Get Free Report, Citigroup  (C) – Get Free Report and Wells Fargo  (WFC) – Get Free Report kicking-off the fourth quarter earnings season on Friday, and December CPI data due tomorrow at 8:30 am EST, markets are likely to focus on today's $32 billion 10-year bond auction, as well as broader volatility measures, in what could be a muted session before this week's major headline releases.
The auction, a re-opening of a prior issue, will provide a real-time benchmark for fixed income appetite ahead of tomorrow's December CPI reading, which is expected to show a sixth consecutive month of easing price pressures.
Traders will track what is known as the bid-to-cover ratio in today's sale, which will conclude at 1:00 pm EST, in order to gauge overall demand. In December's 10-year auction, investors bid $2.31 for every $1 on offer, a notable uptick from the November sale. 
Benchmark 10-year 10-year notes were last trading at 3.578%, down nearly 26 basis points from its closing levels at the end of December. 
On Wall Street, the S&P 500 was marked 16 points higher in the opening hour of trading while the Dow Jones Industrial Average gained 36 points. The tech-focused Nasdaq is set for its first four-day rally since November, rising 72 points.
Tesla  (TSLA) – Get Free Report shares were active in early trading, rising more than 2%, after the carmaker filed for permission to expand its Texas gigafactory.
Apple  (AAPL) – Get Free Report shares were also higher following reports that suggest the tech giant will begin building its own iPhone and Apple Watch display screens as it accelerates plans to lessen reliance on third-party providers.
U.S. airline stocks were also active, falling modestly across the board, after the Federal Aviation Administration grounded flights nationwide following the failure of a key computer system.
In overseas markets, the the region-wide MSCI ex-Japan index rose 0.34% into the close of trading, boosted by China re-opening hopes that have lifted global commodity prices, while Europe's Stoxx 600 was marked 0.63% higher in early Frankfurt dealing. London's FTSE 100 was up 0.7%.