The volume of each down swing has been decreasing in S&P 500 off the key resistance level and the pullback is getting more bullish in terms of the characteristics.
Watch the video below to find out how to use the Wyckofftrading method together with the key levels you need to know to judge the immediate trend, short-term trend and the long term trend of S&P 500.
The bullish setup vs. the bearish setup is 430 to 55 from the screenshot of my stock screener below. Despite the pullback and bad market sentiment before the FOMC announcement on 30 Jan 2023, the number of the bullish setup still suggested a positive market environment.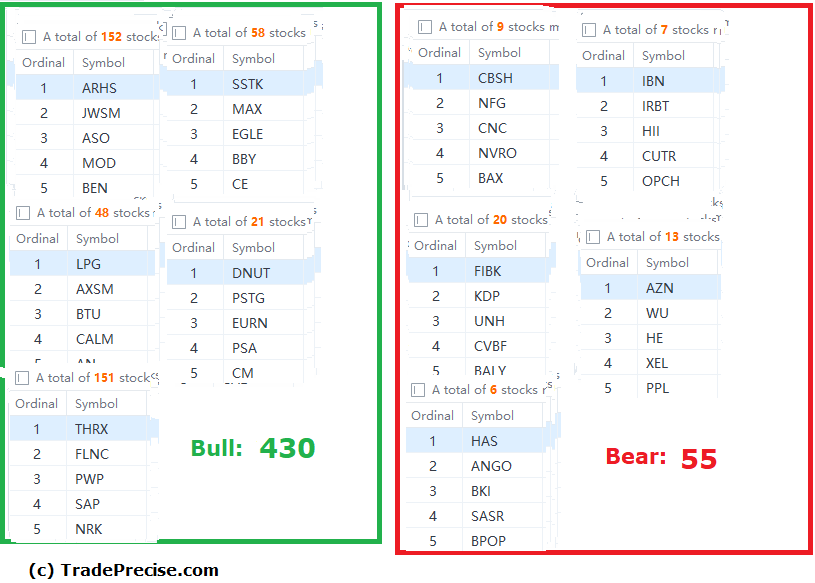 The leading index, Russell 2000 broke above the key resistance. If there is follow through to the upside after the FOMC rate hike announcement, that will act as a key changeof character of the stock market.