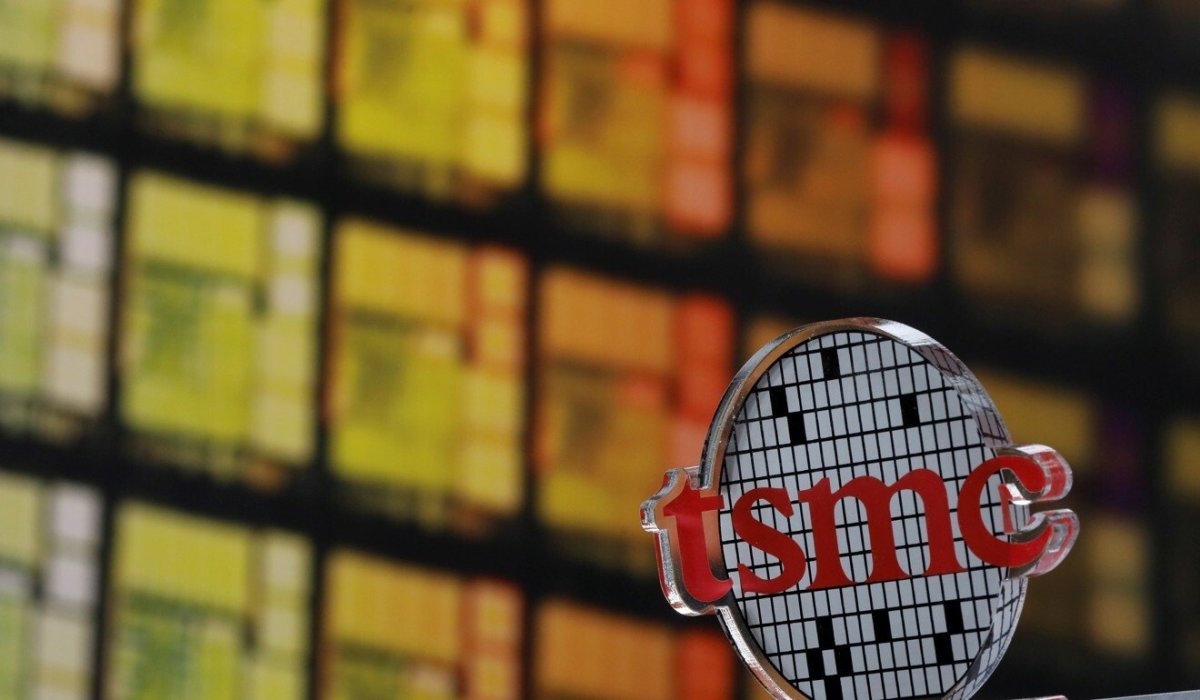 Taiwan Semiconductor Manufacturing Co.  (TSM) – Get Free Report shares moved firmly higher Thursday after the world's biggest contract chipmaker and a lead supplier for Apple  (AAPL) – Get Free Report iPhones posted record December quarter profits, but lowered its capital spending plans amid a pullback in global demand.
TSMC said profits for the three months ending in December came in at T$295.9 billion ($9.72 billion), up 78% from the same period last year, as revenues rose 26.7% to $19.93 billion, a figure it expects to ease to between $16.7 billion and $17.5 billion over the first three months of the year.
As a result, TSMC trimmed its 2023 capital spending plans to a range of between $32 billion and $36 billion, down by around $36.3 billion over the whole of 2022.
"Our fourth quarter business was dampened by end market demand softness, and customers' inventory adjustment, despite the continued ramp-up for our industry-leading 5nm technologies," said CFO Wendell Huang. "Moving into first quarter 2023, as overall macroeconomic conditions remain weak, we expect our business to be further impacted by continued end market demand softness, and customers' further inventory adjustment."
TSMC's U.S.-listed shares were marked 2.1% higher in pre-market trading to indicate an opening bell price of $83.75 each. Apple shares, meanwhile, were up 0.19% at $133.75 each. 
TSMC's fortunes are crucial to the U.S. chip sector, which is looking to reduce its reliance on China-made semiconductors amid a push for new investment and domestic production expansion from President Joe Biden.
The group will likely have its $12 facility in Arizona, which is expected to create 1,600 U.S.-based jobs, up and running next year, with plans for a new pant in the state recently unveiled during an event that included Nvidia  (NVDA) – Get Free Report CEO Jensen Huang, Apple's Tim Cook and Micron Technology  (MU) – Get Free Report boss Sanjay Mehrotra. 
The ramp-up of chipmaking capacity in the U.S., which has ceded market leadership to southeast Asia over the past two decades, will also form a key plank in Apple's strategy to wean itself from reliance on supply chains that stem from facilities in China.
Bloomberg reported Wednesday that Apple will start upgrading OLED screen on higher-end Apple Watches by the end of next year, using its own design, as it transitions from providers such as Samsung and LG Display Co. 
Earlier this week, similar reports suggested Apple is planning to dump the products made by chipmaker Broadcom  (AVGO) – Get Free Report and replace them with in-house designed chips within the next two years.
Apple will publish its December quarter earnings on January 26, with early estimates indicating a bottom line of $1.98 per share on revenues of $122.7 billion.