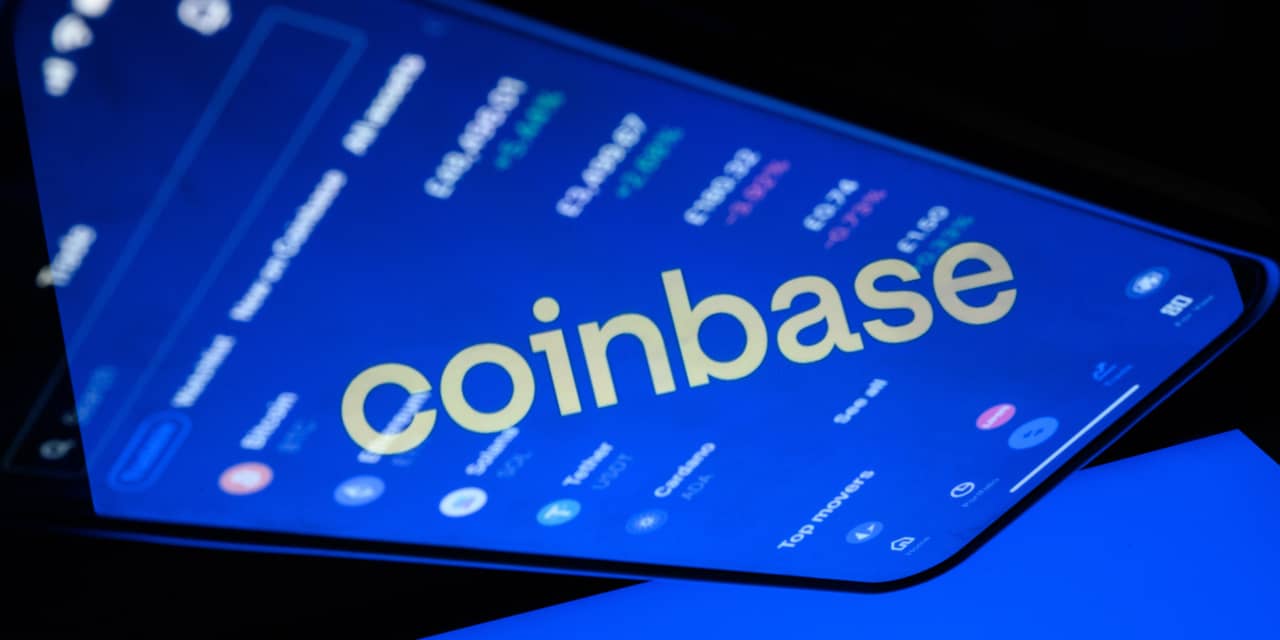 Transaction volumes on the cryptocurrency exchange Coinbase Global Inc. were weak last month — the first since rival FTX's collapse — but Wall Street still might be too upbeat about the year ahead for the company and for crypto overall, BofA analysts said on Wednesday.
The analysts downgraded Coinbase
COIN,
-1.04%
to their version of a sell rating from neutral, after downgrading the stock in November, when FTX's downfall capped 2022's crypto crash and raised bigger questions about the safety and legitimacy of digital assets. The analysts also lowered their price target on the stock to $35 from $50 and cut their estimates for the fourth quarter and for 2023.
"Given the volatile crypto environment, we think it will be challenging for shares to tolerate a significant downward revision to consensus estimates," the analysts said in a research note on Wednesday.
The downgrade lands a day after Coinbase announced it would slash about 20% of its workforce and said it expected full-year metrics surrounding user activity, transaction revenue and some operating expenses to be consistent with the forecast it offered in November. The layoffs at Coinbase amounted to 35% of its staff, BofA said.
Shares fell 1.7% on Wednesday. Bitcoin
BTCUSD,
+0.01%
was up 0.3% to $17,382.
Citing data from crypto-price tracker CoinGecko, the BofA analysts said the transaction volume on Coinbase last month likely came in at $34 billion — a figure that's far lower than recent monthly averages. The analysts said CoinGecko estimates put Coinbase's fourth-quarter trading volume at $140 billion, which would mark a 75% decline from the same quarter last year.
"As a result, for 2023, we think Street transaction volume/revenue estimates could be way too high," they said, adding that those estimates imply a big turnaround in volumes.
The analysts cut their fourth-quarter transaction-volume estimates for Coinbase to $142 billion, from $156 billion. They also lowered their transaction-revenue estimates for that quarter to $321 million, from $352 million.
Their cuts were larger for 2023 overall. They reduced their transaction-volume estimates to $589 billion, from $636 billion, and their transaction-revenue forecast to $1.264 billion, from $1.326 billion.
"We think Street estimates for 2023 may have to come in sharply, which would likely weigh on shares," the analysts said. "While we believe the overall crypto ecosystem has long-term staying power, and think [Coinbase] may gain market share post-FTX, we believe near-term headwinds will persist, leading [Coinbase] shares to lag."
Those remarks echoed commentary earlier in the week from Jefferies. Analysts there said Coinbase's "premium brand, position as an onshore/regulated entity, scale, and healthy balance sheet should enable it to weather the industrywide fallout from FTX's collapse." But Coinbase has faced regulatory scrutiny of its own, and the Jefferies analysts said the road ahead would still be rough.
Over the past 12 months, Coinbase stock has tumbled 82%. By comparison, the S&P 500
SPX,
+0.80%
has fallen around 16% over that time.